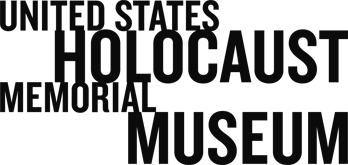 Bearing Witness Trips
The Museum has sent delegations to Jordan and the Syria-Turkey border to bear witness to the plight of refugees fleeing the violence and assess ongoing risks to civilians in Syria.

Simon-Skjodt Center staff traveled to Iraq in 2015 and 2016. They collected research and oral testimony detailing harrowing accounts of displacement, forced conversion, rape, torture, kidnapping, and murder from displaced Iraqis who fled the Islamic State. Their reports examine the full range of crimes committed against Yezidis, Christians, Turkmen, Shabak, and other minority groups, and lay out strategies to protect targeted groups and counter the political climate and lack of stability that allowed IS to flourish.

Staff from the Museum's Simon-Skjodt Center for the Prevention of Genocide has traveled over the past few years to Burma and the Burma-Bangladesh border to investigate threats facing the Rohingya people, a Muslim minority that has faced severe discrimination and persecution, escalating violence, forced statelessness, and myriad restrictions at the hands of the state. In recent years, the Rohingya population has suffered mass atrocities, including crimes against humanity and ethnic cleansing. The Simon-Skjodt Center has expressed concern about the mounting evidence of genocide against the Rohingya.

Between 1975 and 1979, the Khmer Rouge perpetrated one of the great crimes of the 20th century. Some two million people died under this radical Communist regime that ruled Cambodia through a cruel and ruthless system of forced labor, persecution, and execution aimed at bringing about an agrarian utopia. The regime's actions took the lives of one quarter to one third of Cambodia's population in the "Killing Fields," one of the largest cases of mass slaughter since the Holocaust.

In fall 2010, Michael Abramowitz and Andrew S. Natsios traveled on a bearing witness trip to South Sudan, which was preparing to vote in January 2011 on a referendum for independence.