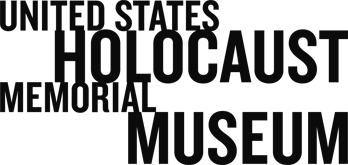 Committee on Conscience
In 1979, when the President's Commission on the Holocaust recommended the creation of a living memorial to the victims of the Holocaust, it observed that no issue "was as perplexing or as urgent as the need to insure that such a totally inhuman assault as the Holocaust—or any partial version thereof—never recurs." To address that need, the commission recommended the creation of the Committee on Conscience.
The Museum opened in 1993. Shortly thereafter, Leo Melamed, a member of the United States Holocaust Memorial Council (the Museum's governing body) whose family had fled from Nazism in Poland, formally proposed the establishment of the Committee on Conscience as a standing committee of the Council. The Council unanimously approved his proposal in 1995.
The mandate of the Committee on Conscience is to alert the national conscience, influence policy makers, and stimulate worldwide action to confront and work to halt acts of genocide or related crimes against humanity. Its work is carried out today by the Museum's Simon-Skjodt Center for the Prevention of Genocide.
Chairman
Lee Feinstein*
Members
Elliott Abrams
Alex Aleinikoff
Daniel Benjamin*
Tom A. Bernstein*
Thomas Buergenthal
R. Nicholas Burns
Michael Chertoff
Roméo Dallaire
Sara Darehshori*
Norman L. Eisen*
Stuart E. Eizenstat
Todd A. Fisher
Raffi Freedman-Gurspan*
Allan M. Holt*
Priscilla L. Kersten*
Stuart A. Levey*
Tod Lindberg
Deborah E. Lipstadt*
Ruth B. Mandel
David M. Marchick*
Strive Masiyiwa
John E. McLaughlin
Leo Melamed
Tamar Newberger*
Eric Ortner*
Michael H. Posner*
Horacio D. Rozanski
Mark Sarna
Arthur Schneier
Elliot J. Schrage*
Cindy Simon Skjodt*
Timothy Snyder
Scott Straus*
Joyce Sudikoff
Howard Unger*
Clemantine Wamariya*
Jeremy M. Weinstein*
Daniel G. Weiss*
Bradley D. Wine
*Member, United States Holocaust Memorial Council