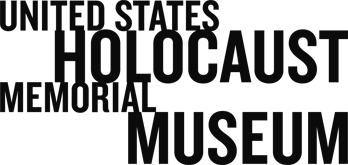 Group Activity
The purpose of this activity is to help students think more deeply about what it means to be an outsider. In order to do so, students will divide into groups and research one interviewee from the Museum's Voices on Antisemitism series in-depth and present their research to the class using one of the options listed below.
Andrei Codrescu
Born in Transylvania just after the Holocaust, Andrei Codrescu immigrated to the United States as a teenager and eventually settled in New Orleans. Through the evolution of his now-famous surname, Codrescu reveals something about his own identity as a Jew, a poet, and an immigrant. Learn more
Samia Essabaa
Samia Essabaa was born in France to Moroccan and Tunisian parents. A Muslim, shaped by both Arabic and French culture, Essabaa often feels she can relate to her students, many of whom are from Africa and the Caribbean. A believer in hands-on learning, she takes her classes to Auschwitz, where they learn not only about history, but about humanity and community. Learn more
David Pilgrim
In 1996, David Pilgrim established the Jim Crow Museum at Ferris State University in Michigan. As the university's Chief Diversity Officer and a professor of sociology, one of Pilgrim's goals is to use objects of intolerance to teach about tolerance. Learn more
Sadia Shepard
Sadia Shepard's book The Girl from Foreign documents her travels to India to connect with the tiny Jewish community there and to unlock her family's history. The trip and the book have given her unique insights into the relationships among Jews, Muslims, and Hindus in India. Learn more
Ilan Stavans
Ilan Stavans has long thought of himself as an outsider, first as a Jew growing up in Mexico and now as a Mexican living in America. Learn more
Methodology
Divide students into groups.
Assign a podcast episode to each group.
Each group will research the person assigned to them, paying close attention to how he or she has felt like an outsider.
Students should consider who the individual is, where he or she lives, why he or she is considered or perceived as an outsider, and how this person has drawn positives from being an outsider, if he or she has done so.
Once the groups have gathered the necessary information, they should present what they have learned about the individual assigned to them using any of the methods below:

Design a poster on the person including information on who he or she is and how this person has educated others on exclusion and encouraged inclusion.
Write a newspaper article "reporting" on how this person has embraced his or her outsider status.
Create a profile on a website instructing others how to respond when they see someone being excluded from a group.
Simulate a press conference.
Recommended Research Resources
Museum Resources
Holocaust Encyclopedia articles:
Additional Online Resources Related to Being an Outsider