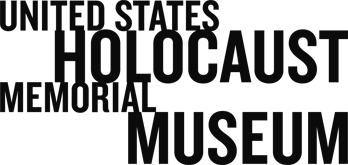 Isaac Nehama
A 2003 USHMM oral history interview with Dr. Nehama (born on April 29, 1927), a survivor from Athens, Greece, provides a delightful glimpse into the prewar household of a Sephardi Jewish family. His description of his mother's preparation for the Jewish holidays evokes the tastes and smells of her kitchen, as well as the warmth of their home. Isaac's parents both came from Bitola (Monastir), Macedonia, and brought their local (Monastirli) traditions with them to Athens. They also kept their strong ties to the Judeo-Spanish language of Ladino, which they passed along to their children while making every effort to educate them in French and Greek as well.
In this audio clip, Isaac describes his mother's traditional cooking

Transcript:
We didn't have a Kosher home because it was impractical to maintain Kosher in Athens. But I still remember that the long dining room table, she [Isaac's mother] would in fact wear a short-sleeved dress, no sleeves, sprinkle flour on her arms, and then to make this very thin dough -- it cannot be rolled, you roll it only up to a certain point, about an eighth of an inch thick -- then she would put her arms under this dough and pull it. You must pull it from every angle, and it becomes very very thin, and unfortunately very often it would break in the middle and there is no repairing, you have to start all over again. So first of all we were used to this kind of a thing for Friday, for the Sabbath, and then for the holidays. But there were a number of really magnificent dishes that I remember which were really not part...the cuisine that my mother followed, it could be called a Monastirli cuisine, but which for an American would be very related to southern Italian, Spanish, Turkish, Mediterranean cuisine altogether, with some specific Monastirli things. And one Monastirli dish that I remember was, I recall that it was a juxtaposition of...it was a beef in casserole, with special sour prunes. And you think that that's a strange combination but I can assure you that when the prunes cook together with the meat, they lost...they retain a certain amount which is nice of the tartness of a sour prune, but they also permeate with their flavor the beef. The other delicacy was, especially at Passover, no no, Hannukah, because a turkey, we have to take it for the shohet to slaughter, then the gullet was taken, and used to be stuffed with a combination of rice and meat that was ground from the turkey. So these were some very...then some desserts that as I say I still ask myself how could she do it?
A very frequent thing was called in Ladino, which is the language that my parents spoke to each other, and that I had to speak to my maternal grandmother because she did not understand any other language, was called "pan d'España," which literally means "bread of Spain." But what this is, is the equivalent of a sponge cake in the United States but it was incredibly wonderful because it was very light, very fluffy, full, like sponge, but so light, and it was then, after it was done, then after it cooled off, a syrup was prepared, which was essentially sugar syrup with lemon, and then covered, I mean sprinkled, the thing would permeate. These are some of the things that I remember.