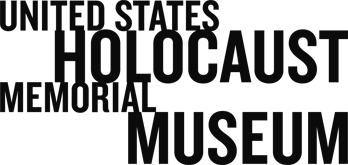 Oskar Schindler
Oskar Schindler
Introduction
Following the Nazi invasion of Poland, Oskar Schindler, a German Catholic industrialist, moved to Kraków and assumed responsibility for the operation of two formerly Jewish-owned manufacturers of enamel kitchenware. He then established his own enamelworks in Zabłocie, outside Kraków. That factory became a haven for about nine hundred Jewish workers, providing them relief from the brutality of the Płaszów labor camp nearby.
In October 1944 Schindler was granted permission to relocate his defunct enamelworks to Brünnlitz, Czechoslovakia -- this time as an armaments factory -- and to take with him the Jewish workers from Zabłocie. He succeeded in transferring to Brünnlitz approximately eight hundred Jewish men from the Gross-Rosen camp and three hundred Jewish women from Auschwitz, ensuring their humane treatment and, ultimately, saving their lives.
In 1962, Yad Vashem awarded Schindler the title "Righteous Among the Nations" in recognition of his humanitarian contribution, and in 1993, the United States Holocaust Memorial Council posthumously presented to him the Museum's Medal of Remembrance. This medal, rarely presented, is intended to honor deserving recipients for extraordinary deeds during the Holocaust and in the cause of Remembrance. Emilie Schindler accepted the medal on behalf of her husband at a ceremony in the Museum's Hall of Remembrance.
The following bibliography was compiled to guide readers to materials on Oskar Schindler that are in the Library's collection. It is not meant to be exhaustive. Annotations are provided to help the user determine the item's focus, and call numbers for the Museum's Library are given in parentheses following each citation. Those unable to visit might be able to find these works in a nearby public library or acquire them through interlibrary loan. Follow the "Find in a library near you" link in each citation and enter your zip code at the Open WorldCat search screen. The results of that search indicate all libraries in your area that own that particular title. Talk to your local librarian for assistance.
Background Information « top »

Paldiel, Mordecai. "Oskar Schindler." In The Path of the Righteous: Gentile Rescuers of Jews During the Holocaust, 167-169. Hoboken, NJ: Ktav Publishing House, 1993. (D 810 .R4 P35 1992) [Find in a library near you (external link)]

An overview of Schindler's role in saving over one thousand Jews through his political and business connections and his personal commitment to protect them from the harsh conditions of the Płaszów concentration camp.

Paldiel, Mordecai. "Schindler, Oskar." In Encyclopedia of the Holocaust, edited by Israel Gutman, 1331-32. New York: Macmillan, 1990. (Ref D 804.25 .E527 1990 v.4) [Find in a library near you (external link)]

Highlights Schindler's efforts to save Jews by employing them in his enamelware factory and ensuring their humane treatment.

Paldiel, Mordecai. "Schindler, Oskar and Emilie." In The Righteous among the Nations, 378-381. New York: HarperCollins, 2007. (D 804.65 .P349 2007) [Find in a library near you (external link)]

Summarizes the efforts of Oskar Schindler and his wife, Emilie, to save over 1,200 Jews from near-certain death at the hands of the Nazis.

Biographies and Related Materials « top »

English

Brecher, Elinor J. Schindler's Legacy: True Stories of the List Survivors. New York: Dutton, 1994. (D 811 .A2 B74 1994) [Find in a library near you (external link)]

A compilation of interviews with many of those saved by Schindler. Includes reports of their experiences in the concentration camps and with Schindler, and their stories of life after the war. Includes over one hundred personal photographs.

Byers, Ann. Oskar Schindler: Saving Jews from the Holocaust. Berkeley Heights, NJ: Enslow, 2005. (D 804.66 .S38 B94 2005) [Find in a library near you (external link)]

Biography of Schindler, with emphasis on his rescue activities during the war. Part of the "Holocaust Heroes and Nazi Criminals" series for young adult readers. Includes glossary and index.

Crowe, David M. Oskar Schindler: The Untold Account of His Life, Wartime Activities, and the True Story Behind the List. Boulder, CO: Westview Press, 2004. (D 804.66 .S38 C76 2004) [Find in a library near you (external link)]

Comprehensive account of Schindler's early life, business career, rescue attempts, and postwar experiences in Germany and Argentina. Based on personal interviews and archival sources, including Schindler's personal papers discovered in 1997. Includes extensive bibliography and index.

Fensch, Thomas, editor. Oskar Schindler and His List: The Man, the Book, the Film, the Holocaust and its Survivors. Forest Dale, VT: Paul S. Eriksson, 1995. (D 804.66 .S38 O83 1995) [Find in a library near you (external link)]

A collection of essays, articles, and interviews which illuminate Schindler and the international effect of his story. Includes a reprint of an article written about Schindler in 1949 and sections about Thomas Keneally's book Schindler's List, Steven Spielberg's film adaptation of the story, and issues and implications of the Holocaust.

Fogelman, Eva. Conscience & Courage: Rescuers of Jews During the Holocaust. New York: Doubleday, 1994. (D 810 .R4 F64 1994) [Find in a library near you (external link)]

Relates stories about Schindler and his efforts to save Jews in the context of other rescue efforts and courageous acts during the Holocaust. Examines the motivation of Schindler and other rescuers, including personal, psychological, and historical factors.

Keneally, Thomas. Schindler's List. New York: Simon and Schuster, 1982. (PR 9619.3 .K46 S3 1982) [Find in a library near you (external link)]

A fictional recreation of the story of Oskar Schindler, an industrialist who saved 1,100 Jews from death by employing them in his factory in Krakow. Drawn from authentic records, the testimony of many of those saved by Schindler, and the author's extensive research. Also published as Schindler's Ark.

Meltzer, Milton. "Schindler's Jews." In Rescue: The Story of How Gentiles Saved Jews in the Holocaust, 55-67. New York: Harper & Row, 1988. (D 810 .R4 M247 1988) [Find in a library near you (external link)]

A brief, personal account of Schindler's life and heroism. Written for young adults.

Roberts, Jack L. Oskar Schindler. San Diego: Lucent Books, 1996. (D 804.66 .S38 R628 1996) [Find in a library near you (external link)]

Interweaves the biography of Oskar Schindler with the larger events of the Holocaust, including the rise of anti-Semitism and the implementation of the "Final Solution." Briefly discusses Schindler's life after the war. Includes photographs. Written for young adults.

Schindler, Emilie. Where Light and Shadow Meet: A Memoir. New York: Norton, 1997. (D 811.5 .S31513 1997) [Find in a library near you (external link)]

An autobiography by Oskar Schindler's wife. Tells her story from childhood to after the war. Presents a detailed, behind-the-scenes account of the list's development and the steps taken to save Jews. Includes numerous photos and two maps.

Silver, Eric. "The Few Who Disobeyed." In The Book of the Just: The Unsung Heroes Who Rescued Jews from Hitler, 147-154. New York: Grove Press, 1994. (D 804.65 .S55 1992) [Find in a library near you (external link)]

Uses personal testimony and historical documents to construct a more personal picture of Schindler and to describe the great lengths he took to save Jews by employing them in his factory and bargaining for their lives.

Skotnicki, Aleksander B. Oskar Schindler in the Eyes of Cracovian Jews Rescued by Him. Kraków: Wydawn. AA, 2008. (D 804.66 .S38 S5813 2008) [Find in a library near you (external link)]

Examines Schindler's legacy through testimony gathered from the Polish Jews saved by his efforts. Contains articles discussing Schindler, the list, and Płaszów concentration camp and the enamelware factory. A short list of films, press reports, and books is also presented, along with numerous photos from a variety of sources.

Zuckerman, Abraham. A Voice in the Chorus: Memories of a Teenager Saved by Schindler. Stamford, CT: Longmeadow Press, 1994. (D 804.3 .Z84 1994) [Find in a library near you (external link)]

A survivor's personal narrative describing his life in Krakow before the war, his imprisonment in concentration camps, and his rescue by Oskar Schindler. Also tells of his life after the war. Includes personal photographs. Previously published as A Voice in the Chorus: Life as a Teenager in the Holocaust.

German

Müller-Madej, Stella. Das Mädchen von der Schindler-Liste; aus dem Polnischen von Bettina Thorn. Augsburg: Ölbaum Verlag, 1994. (DS 135 .P63 M8615 1994) [Find in a library near you (external link)]

In this autobiographical account, Stella Müller-Madej recounts her childhood experiences during the Holocaust and her survival as a "Schindler Jude" in Schindler's factory in Brünnlitz.

Trautwein, Dieter. Oskar Schindler, -- immer neue Geschichten: Begegnungen mit dem Retter von mehr als 1200 Juden. Frankfurt am Main: Societäts-Verlag, 2000. (D 804.66 .S38 T73 2000) [Find in a library near you (external link)]

Documents Oskar Schindler's post-war activities through photographs, eyewitness accounts, and personal documents, and highlights the continuing remembrance of his life and work.

Film and Video « top »

Blair, Jon. Schindler: The Documentary [videorecording]. Princeton, NJ: Films for the Humanities & Sciences, 1995. (Video Collection) [Find in a library near you (external link)]

Contains interviews with Schindler's widow Emilie, Amon Goeth's mistress, Leopold and Herman Rosen, and other Jews saved by Schindler.

Spielberg, Steven. Schindler's List [videorecording]. Los Angeles: California Universal City Studies, Inc. and Amblin Entertainment, 1993. (DVD Collection) [Find in a library near you (external link)]

Presents the story of Oskar Schindler. Winner of seven Academy Awards, including Best Picture and Director, it also won numerous major Best Picture award and an exceptional number of additional honors.

Museum Web Resources « top »

Holocaust Encyclopedia: Oskar Schindler

Summary of Schindler's life and work, with links to other online resources.

USHMM Special Focus: Oskar Schindler: An Unlikely Hero

Assembles articles, photographs, maps, and first-person accounts of Oskar Schindler and his work to rescue over 1,200 Jews. Includes links to related online content.

Additional Resources « top »

Subject Files

Ask at the reference desk to see the subject files labeled "Schindler, Oskar" and "Schindler's List" containing newspaper and periodical articles.

Subject Headings

To search library catalogs or other electronic search tools for materials on Oskar Schindler, Schindler's List, or related topics, use the following Library of Congress subject headings to retrieve the most relevant citations:

Goeth, Amon Leopold, 1908-1946
Holocaust, Jewish (1939-1945)--Poland--Kraków
Jewish ghettos--Poland
Płaszów (Concentration camp)
Righteous Gentiles in the Holocaust
Schindler, Oskar, 1908-1977
Schindler, Emilie, 1907-2001
World War, 1939-1945--Jews--Rescue