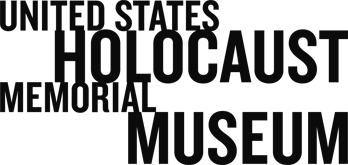 The Nuremberg Trials
The Nuremberg Trials
Introduction
On October 18, 1945, twenty-two of Nazi Germany's political, military, and economic leaders were brought to trial in Nuremberg for crimes against peace, war crimes, and crimes against humanity. For the first time in history an international tribunal composed of the Allied countries and representatives of Nazi-occupied countries would punish the leaders of a regime and an army who were responsible for crimes committed.
The International Military Tribunal (IMT) delivered its judgment against the Nazi leaders on September 30 and October 1, 1946. Twelve of the defendants were sentenced to death, three to life imprisonment, four to imprisonment ranging from 10 to 20 years, and three were acquitted.
Once the IMT established the criminality of aggressive war, war crimes, and crimes against humanity, subsequent trials could determine the guilt of other Nazi officials and military leaders accused of those crimes. In these cases, later known as Subsequent Nuremberg Proceedings, defendants represented many segments of German society, from jurists and politicians to physicians, businessmen, collaborators and army officers.
The following bibliography was compiled to guide readers to materials on the Nuremberg Trial, or International Military Tribunal, held between October 18, 1945 and October 1, 1946, that are in the Library's collection. It is not meant to be exhaustive. Annotations are provided to help the user determine the item's focus, and call numbers for the Museum's Library are given in parentheses following each citation. Those unable to visit might be able to find these works in a nearby public library or acquire them through interlibrary loan. Follow the "Find in a library near you" link in each citation and enter your zip code at the Open WorldCat search screen. The results of that search indicate all libraries in your area that own that particular title. Talk to your local librarian for assistance.
Trial Proceedings and Judgments « top »

Trial of the Major War Criminals Before the International Military Tribunal, Nuremberg, 14 November 1945-1 October 1946. Buffalo: William S. Hein, 1995. (JX 5437.3 .I58 1995) [Find in a library near you (external link)]

Comprehensive forty-two volume set of documents and testimony from the first war crimes trial at Nuremberg. Commonly known as the Blue Series. Available online at the Library of Congress Military Legal Resources Web site (external link).

United States Office of Chief of Counsel for the Prosecution of Axis Criminality. Nazi Conspiracy and Aggression. Buffalo, NY: William S. Hein, 1996. (Reference JX 5437.3 .U65 1996) [Find in a library near you (external link)]

Eight-volume set of the decision of the International Military Tribunal against the defendants at Nuremberg. Summarizes the crimes for which the defendants were put on trial and explains the Court's decision against each defendant. Includes the dissenting verdicts and the sentences handed down to the criminals. Also known as the Red Series. Available online at the Library of Congress Military Legal Resources Web site (external link).

General Histories « top »

Bosch, William J. Judgment on Nuremberg: American Attitudes toward the Major German War-Crime Trials. Chapel Hill: University of North Carolina Press, 1970. (KZ 1176.5 .B67 1970) [Find in a library near you (external link)]

Explores America's involvement in and response to the Nuremberg Trials. Describes and analyzes the roles and opinions of the general population, as well as political leaders, the media, religious authorities, lawyers, historians, soldiers, and behavioral scientists.

Conot, Robert E. Justice at Nuremberg. New York: Harper & Row, 1983. (KZ 1176.5 .C66 1983) [Find in a library near you (external link)]

A sweeping narrative of the International Military Tribunal. Covers in great detail every aspect of the trial itself, rather than on chronicling the crimes committed.

Cooper, Belinda, editor. War Crimes: The Legacy of Nuremberg. New York: TV Books, 1999. (KZ 1176 .W37 1999) [Find in a library near you (external link)]

Collection of essays addressing Nuremberg's shortcomings and achievements within the context of international law. Considers the moral, legal and historical implications of Nuremberg's legacy. Contributors include journalists, historians, and lawyers. Includes an appendix listing the main documents cited in the text.

Davidson, Eugene. The Trial of the Germans: An Account of the Twenty-two Defendants before the International Military Tribunal at Nuremberg. Columbia: University of Missouri Press, 1997. (KZ 1176.5 .T75 1997) [Find in a library near you (external link)]

Describes in detail the crimes committed by each of the twenty-two defendants at Nuremberg and the legal arguments made by the prosecution and the defense. Also analyzes the charges against each defendant.

Gaiba, Francesca. The Origins of Simultaneous Interpretation: The Nuremberg Trial. Ottawa: University of Ottawa Press, 1998. (KZ 1176 .G34 1998) [Find in a library near you (external link)]

Analyzes the use of simultaneous interpretation in the context of the multilingual trial at Nuremberg. Reviews the pre-trial arrangements needed for simultaneous interpretation and describes the workings of the interpreting system and equipment. Also explores the impact of interpretation, including the interpreter's voice and personality, on the proceedings. Includes biographical profiles of the interpreters, a list of the judges, prosecution teams, and defense attorneys, a summary of the verdicts, and a bibliography.

Harris, Whitney R. Tyranny on Trial: The Trial of the Major War Criminals at the End of World War II at Nuremberg, Germany, 1945-1946. Dallas: Southern Methodist University Press, 1999. (KZ 1176.5 .H37 1999) [Find in a library near you (external link)]

Describes the crimes committed by Germany during the Second World War, focusing primarily on the crimes of the high-ranking defendants at Nuremberg, but also including the illegal actions of the Einsatzgruppen. Includes a history and legal analysis of the Nuremberg Trial, and updated chapters on principles, precedent, and the International Criminal Court.

Kahn, Leo. Nuremberg Trials. New York: Ballantine Books, 1972. (D 804 .G42 K343 1972) [Find in a library near you (external link)]

Historical overview of the Nuremberg trials extensively illustrated with black and white photographs. Part of Ballantine's Illustrated History of the Violent Century series.

Landsman, Stephan. Crimes of the Holocaust: The Law Confronts Hard Cases. Philadelphia: University of Pennsylvania Press, 2005. (KZ 1176.5 .L36 2005) [Find in a library near you (external link)]

Discussion of the legal ramifications of the IMT and other trials of Nazi leaders, with an emphasis on the consequences of these trials for future prosecution of genocidal crimes.

Lewis, Mark A. "The World Jewish Congress and the Institute of Jewish Affairs at Nuremberg: Ideas, Strategies, and Political Goals, 1942-1946." Yad Vashem Studies 36, pt. 1 (2008): 181-210. (DS 135 .E83 Y3 v. 36 pt. 1) [Find in a library near you (external link)]

Considers the impact of Jewish non-governmental organizations on the collection of documentary evidence for the Nuremberg trials, focusing primarily on the activities of the World Jewish Congress. Includes footnotes.

Maser, Werner. Nuremberg: A Nation on Trial. New York: Scribner, 1979. (KZ 1176.5 .M37413 1979) [Find in a library near you (external link)]

Historical overview of the Nuremberg Trial, centering primarily on the Trial itself and the actions of the Allies leading up to the trial, rather than the crimes committed by the defendants.

Mendelsohn, John. Trial by Document: The Use of Seized Records in the United States Proceedings at Nürnberg. New York: Garland, 1988. (JX 5439.5 .M46 1988) [Find in a library near you (external link)]

Analyzes the content and trial uses of several document series (NP, NG, NOKW, NM) assembled by the Nuremberg prosecution. Investigates the importance of the record series for recent German history. Includes a brief history of the trial, eleven appendices, and a bibliographical essay.

Mettraux, Guénaël, editor. Perspectives on the Nuremberg Trial. Oxford: Oxford University Press, 2008. (KZ 1176.5 .P475 2008) [Find in a library near you (external link)]

Collection of more than 30 previously-published essays and legal papers by leading authorities--including several participants in the trial--representing many of the key analyses of the trial and its implications for international law. Includes appendices reproducing many of the major declarations and agreements that established the authority of the trial, a comprehensive bibliography, and an index.

Persico, Joseph E. Nuremberg: Infamy on Trial. New York: Viking, 1994. (KZ 1176.5 .P47 1995) [Find in a library near you (external link)]

Comprehensive narrative history of the Nuremberg Trial, told from the perspectives of the various people involved.

Poltorak, A.I. The Nuremberg Epilogue. Moscow: Progress Publishers, 1971. (KZ 1176.5 .P65 1971) [Find in a library near you (external link)]

A history of the Nuremberg Trial written from the Soviet perspective. Offers a unique view on the argument of legality and the Western notion of freedom of the press in relation to the Trial.

Rückerl, Adalbert. The Investigation of Nazi Crimes 1945-1978: A Documentation. Hamden, CT: Archon Books, 1980. (KK 73 .R8313 1980) [Find in a library near you (external link)]

Survey history of the legal proceedings against Nazi military and government authorities charged with war crimes and crimes against humanity. Includes descriptions of the crimes committed, discussions of legal issues surrounding the trials, and appendices outlining the fates of concentration camp commandants, SS officers, and Gestapo leaders.

Salter, Michael. Nazi War Crimes, US Intelligence and Selective Prosecution at Nuremberg: Controversies Regarding the Role of the Office of Strategic Services. New York: Routledge-Cavendish, 2007. (KZ 1176.5 .S25 2007) [Find in a library near you (external link)]

Addresses positive and negative aspects of the involvement of the American wartime intelligence office in the Nuremberg trials. Includes a bibliography and an index.

Salter, Michael. US Intelligence, the Holocaust and the Nuremberg Trials: Seeking Accountability for Genocide and Cultural Plunder. Boston: Nijhoff Publishers, 2009. (D 810 .S7 S235 2009) [Find in a library near you (external link)]

Interprets original documentation of the Nuremberg Trials to demonstrate collaborative relations and coordination of efforts between war crimes prosecutors and intelligence officials. Demonstrates the activities of the OSS during wartime, immediate postwar investigations, and their contributions to the trials process. Includes footnotes, a bibliography, and an index.

Smith, Bradley F. Reaching Judgment at Nuremberg. New York: Basic Books, 1977. (KZ 1176.5 .S649 1977) [Find in a library near you (external link)]

A history of the Nuremberg Trial focusing on the judges and the paths by which they reached their verdicts. Recounts the reaction of each judge to various events in the trial, discusses the legality of the trial, and reviews the performance of the prosecution and defense in legal terms.

Smith, Bradley F. The Road to Nuremberg. New York: Basic Books, 1981. (KZ 1176.5 .S65 1981) [Find in a library near you (external link)]

Authoritative account of how the Allies finally agreed to try the surviving Nazi leaders under international law, rather than simply executing them.

Sprecher, Drexel A. Inside the Nuremberg Trial: A Prosecutor's Comprehensive Account. Lanham, Md.: University Press of America, 1999. (KZ 1176 .S68 1999) [Find in a library near you (external link)]

Detailed two-volume chronicle of the Nuremberg Trial written by one of the American prosecutors. Focuses on Trial procedures and the principal subjects, and provides a thorough treatment of the defense at Nuremberg. Uses documentary evidence, transcripts, personal recollections, and research from other books on the subject. Contains extensive notes.

"Trials of War Criminals." In Encyclopedia of the Holocaust, pp. 1489-1494. New York: MacMillan, 1990. (Reference D 804.25 .E527 1990 v.4) [Find in a library near you (external link)]

Fourteen articles surveying the pursuit of justice after World War II. Particular essays focus on the International Military Tribunal, the Subsequent Nuremberg Proceedings, and other postwar trials held across Europe.

Tusa, Ann, and John Tusa. The Nuremberg Trial. New York: Atheneum, 1984. (KZ 1176.5 .T87 1984) [Find in a library near you (external link)]

Narrative history of the Trial that draws on multiple sources, including extensive interviews with surviving participants. Sets out to recreate the atmosphere and tensions of Nuremberg.

Personal Accounts and Memoirs « top »

Andrus, Burton C. I Was the Nuremberg Jailer. New York: Coward-McCann, 1969. (KZ 1176.5 .A547 1969) [Find in a library near you (external link)]

Memoir of the American officer who commanded the prison in which the war criminals tried at Nuremberg were confined. Describes his personal opinions of the prisoners.

Cumoletti, Henry V. Crimes Against Humanity: Reflections on the Nuremberg Trial (International Military Tribunal) by a U.S. Court Shorthand Reporter. Gouveneur, NY: MRS Printing and Publishing, 1989. (D 804 .G42 C86 1989) [Find in a library near you (external link)]

Recounts the author's personal experiences with various historical figures, as well as his own thoughts throughout the trial. Includes many excerpts from his courtroom summaries.

Dodd, Christopher J., and Lary Bloom. Letters from Nuremberg: My Father's Narrative of a Quest for Justice. New York: Crown Publishing, 2007. (D 804.G4 D64 2007) [Find in a library near you (external link)]

First-person account of the Nuremberg trials that reproduces the letters written by Thomas J. Dodd, the Executive Trial Counsel for the prosecution who specialized in cross-examining key defendants, to his wife and family in the United States. Provides insight into the decision-making process of the prosecution team in preparing for the trials in addition to Dodd's personal reflections on the events surrounding him at Nuremberg. Includes photographs and an index.

Dudman, Helga. Letters Home to San Francisco from Occupied German 1945-1946. Jerusalem: Carta, 2007. (D 839.7 .D83 A4 2007) [Find in a library near you (external link)]

Presents letters written by an American member of a denazification unit traveling across Germany to interrogate high-ranking Nazis and prepare evidence for the Nuremberg trials. Includes period photographs, historical notes, and newspaper excerpts.

Ehrenfreund, Norbert. The Nuremberg Legacy: How the Nazi War Crimes Trials Changed the Course of History. New York: Palgrave Macmillan, 2007. (KZ 1176.5 .E37 2007) [Find in a library near you (external link)]

Blends the author's personal reflections as a reporter at the trials with a general history of the proceedings. Emphasizes the legacy of the trials in relation to post-war international law. Includes an index and a brief discussion of sources for further reading.

Gaskin, Hilary. Eyewitnesses at Nuremberg. London: Arms and Armour, 1990. (KZ 1176.5 .E94 1990) [Find in a library near you (external link)]

Conveys the impressions and personal experiences of the secretaries, guards, and translators at Nuremberg. Contains the text of a handout visitors to the courtroom were given that included biographical information about each defendant.

Goldensohn, Leon. The Nuremberg Interviews. New York: Alfred A. Knopf, 2004. (KZ 1176 .G65 2004) [Find in a library near you (external link)]

Collection of interviews conducted by Leon Goldensohn, the American prison psychiatrist at Nuremberg. Includes Goldensohn's reports of his meetings with the defendants as well as witnesses at the trial.

Halan, Yaroslav. Reports from Nuremberg. Kiev: Dnipro Publishers, 1976. (KZ 1176.5 .H35 1976) [Find in a library near you (external link)]

Collection of personal essays and reports regarding the Nuremberg Trials and the activities of those involved in the Third Reich. Written at various times throughout the latter half of the 1940s by a representative of the Soviet Ukrainian press at the Nuremberg Trials.

Kalnoky, Ingeborg, and Herisko, Ilona. The Guest House: A Nuremberg Memoir of Countess Kalnoky, with Ilona Herisko. Indianapolis: Bobbs-Merrill, 1974. (KZ 1176.5 .K35 1974) [Find in a library near you (external link)]

Memoir of a woman who housed witnesses for the Nuremberg Trial. Recounts her experiences and impressions of those witnesses.

Martin, Roy A., M.D. Inside Nürnberg: Military Justice for Nazi War Criminals. Shippensburg, PA: White Mane Books, 2000. (KZ 1176.5 .M37 2000) [Find in a library near you (external link)]

Personal account by an American military doctor who witnessed the trials, verdicts, and subsequent executions at Nuremberg. Includes the author's observations regarding Hermann Goering's suicide.

Moruzzi, James Matthew. Nazi Trials: A Soldier's Story of Terror. South Miami, FL: Coral Gables Publishing, 1995. (KZ 1176.5 .M67 1995) [Find in a library near you (external link)]

Interweaves the author's wartime story with that of the Nuremberg Trials, where he worked as a mimeographer.

Neave, Airey. On Trial at Nuremberg. Boston: Little, Brown, 1978. (KZ 1176.5 .N43 1979) [Find in a library near you (external link)]

An investigator with the British War Crimes Executive Team describes his memories of the Nuremberg Trial. Focuses primarily on the individual people involved in the Trial, recounting the author's conversations with the defendants, judges, and lawyers.

Owen, James. Nuremberg: Evil on Trial. London: Review, 2006. (KZ 1176.5 .O84 2006) [Find in a library near you (external link)]

Narrative of the Nuremberg Trial as seen through the eyes of a variety of participants utilizing excerpts from court transcripts and diaries. Includes a bibliography and an index.

Polevoi, Boris. The Final Reckoning: Nuremberg Diaries. Moscow: Progress Publishers, 1978. (KZ 1176.5 .P64813 1978) [Find in a library near you (external link)]

Diary of a Soviet Pravda correspondent, recounting his personal experiences and reactions throughout the trial.

Rainer, Friedrich. My Internment and Testimony at the Nuremberg War Crimes Trial: The Account of Friedrich Rainer, Austrian Nazi. Lewiston, NY: Edwin Mellen Press, 2006. (KZ 1176.5 .R35 2006) [Find in a library near you (external link)]

Biography of an Austrian lawyer and Gauleiter who served as a witness for the defense at Nuremberg in the trial of Arthur Seyss-Inquart. Includes an appendix of documents related to daily routine of Nuremberg prisoners, a bibliography, and an index, and reproduces many photographs and documents from the trial.

Stave, Bruce M., and Michelle Palmer. Witnesses to Nuremberg: An Oral History of American Participants at the War Crimes Trials. New York: Twayne Publishers, 1998. (KZ 1176 .S73 1998) [Find in a library near you (external link)]

Contains interviews with surviving participants of the Nuremberg Trial, including the prosecutors, jailers, interrogators, translators, journalists, and the architect who designed the courtroom. Interweaves personal views and impressions of the details and personalities of the trials with the historical background. Includes two appendices.

Taylor, Telford. The Anatomy of the Nuremberg Trials: A Personal Memoir. New York: Knopf, 1992. (KZ 1176 .T39 1992) [Find in a library near you (external link)]

Personal memoir of the Nuremberg Trial written by the chief American prosecutor. Focuses primarily on the legal aspects of the Trial, and the lives of and conflicts between the lawyers. Analyzes the arguments made and the legal consequences of the trial.

Primary Sources and Documentation « top »

Bard, Mitchell, editor. The Nuremberg Trial. San Diego, CA: Greenhaven Press, Inc., 2002. (KZ 1176 .N87 2002) [Find in a library near you (external link)]

Presents translated excerpts of primary source documentation from all aspects of the IMT, including preparation for the trial, the prosecution arguments, and the verdicts. Part of the History Firsthand series.

Jackson, Robert H. The Nürnberg Case. New York: Cooper Square Publishers, 1971. (KZ 1176 .J3352 1971) [Find in a library near you (external link)]

Contains selected statements by Jackson made in relation to his role at Nuremberg. Includes his report to the President, in which he summarizes his actions in relation to the trial, the opening statement for the United States, the closing address, and several cross-examinations and arguments.

Marrus, Michael R. The Nuremberg War Crimes Trial, 1945-46: A Documentary History. Boston: Bedford Books, 1997. (KZ 1176.5 .M365 1997) [Find in a library near you (external link)]

Collection of translated excerpts from official documents, letters, and testimony transcripts outlining the history of the Nuremberg trial. Contains extensive quotations from the Trial and the texts of final statements made by Nuremberg defendants.

Robinson, Jacob, and Henry Sachs. The Holocaust: The Nuremberg Evidence: Digest, Index, and Chronological Tables. Jerusalem: Yad Vashem, 1976. (Reference KZ 1175 .R63 1976) [Find in a library near you (external link)]

Digest of the court documents used in the Nuremberg Trial. Includes for each document the court code number, the date the document was written, and a brief annotation. Organized both by court number and by date. Contains no actual documents, but is useful for locating documents in other sources.

Smith, Bradley F., editor. The American Road to Nuremberg: The Documentary Record, 1944-1945. Stanford: Hoover Institution Press, 1982. (KZ 1176.5 .A44 1982) [Find in a library near you (external link)]

Collection of declassified policy memoranda, telephone conversations, notes between government officials, and policy directives produced by the United States government concerning the structure and purpose of the Nuremberg Trial. Includes an introduction to each chronological section providing background information.

Stipp, John L., editor. Devil's Diary: The Record of Nazi Conspiracy and Aggression. Yellow Springs, OH: Antioch Press, 1955. (KZ 1176.5 .D48 1955) [Find in a library near you (external link)]

Collection of translated German government documents meant to demonstrate the criminality of the Nazi regime's plan to wage aggressive war. The documents are edited, condensed, and annotated.

Film and Video « top »

Aftermath: WWII Documentary Collection [videorecording]. [S.l.]: VCI Home Video, 1998. (Video Collection) [Find in a library near you (external link)]

Collection of documentary films produced by the United States Department of the Army. The film Nuremberg combines historical footage of film actually shown as evidence against the defendants and interweaves the trial sequences to match the four counts of the indictments. The other three parts of this collection include Nazi Concentration Camps, We All Came Home, and Reunion.

Nazis...Lest We Forget! [videorecording]. Sandy Hook, CT: Video Yesteryear, 1991. (Video Collection) [Find in a library near you (external link)]

Documents the Nuremberg trials and graphically illustrates the mass destruction of Jews and other people of Europe. Produced in Germany in 1949 by the United States Army to demonstrate to the German people the full extent of Nazi brutality. Also includes an original Nazi newsreel on the Nazi Luftwaffe. Narrated in English.

Nuremberg [videorecording]. Marina Del Rey, CA: Non Fiction Video, 1990. (Video Collection) [Find in a library near you (external link)]

Documentary record of the trials of the Nazi leaders at Nuremberg. Includes scenes from films made by the Nazis which were presented as the documentary evidence of the atrocities committed at concentration camps.

The Nuremberg Trial [videorecording]. New York: Court TV, 1996. (Video Collection) [Find in a library near you (external link)]

Documents the background and conduct of the trial. Includes footage of the concentration camp atrocities that were presented as evidence.

The Nuremberg Trials: The Full Horror of the Holocaust [videorecording]. Piscataway, NJ: Alpha Video Distributors, 1994. (Video Collection) [Find in a library near you (external link)]

Soviet-produced documentary of the trial of Nazi war criminals. Focuses primarily on Soviet participation in the trials. Also includes historical footage of the Soviet Union before the German invasion. Narrated in English.

Nuremberg: Tyranny on Trial [videorecording]. New York: A&E Home Video, 1995. (DVD Collection) [Find in a library near you (external link)]

Examines the evidence, verdicts, and significance of the Nuremberg trials.

Museum Web Resources « top »

Holocaust Encyclopedia: War Crimes Trials

Overview essays describing the trials of Nazi leaders after the war. Includes links to articles on particular trials.

Holocaust Encyclopedia: International Military Tribunal at Nuremberg

Article describing the creation of the IMT and the trial itself. Includes links to related Web sites.

Special Focus: The Nuremberg Trials and Their Legacy

Special section of the Museum site featuring essays, photographs, and testimonies marking the 60th anniversary of the International Military Tribunal in Nuremberg.

Steven Spielberg Film and Video Archive: Nuremberg (International Military Tribunal)

Presents archival film footage held by the Steven Spielberg Film and Video Archive at the United States Holocaust Memorial Museum related to the International Military Tribunal at Nuremberg, including footage from the trials.

Additional Resources « top »

Subject Files

Ask at the reference desk to see the subject file labeled Nuremberg Trials (International Military Tribunal) containing newspaper and periodical articles.

Subject Headings

To search library catalogs or other electronic search tools for materials on the Nuremberg trials or related topics, use the following Library of Congress subject headings to retrieve the most relevant citations. Ask a librarian for assistance in using subject headings to help with your research.

International Military Tribunal
Nuremberg Trial of Major German War Criminals, Nuremberg, Germany, 1945-1946