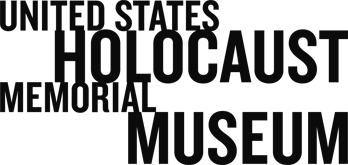 Nazi Propaganda
Nazi Propaganda
Introduction
Propaganda is the dissemination of information to influence or control large groups of people. In totalitarian regimes like Nazi Germany, propaganda plays a significant role in consolidating power in the hands of the controlling party.
Shortly after rising to power in 1933, Adolf Hitler created the Reich Ministry of Public Enlightenment and Propaganda (RMVP), headed by Joseph Goebbels. Nearly all aspects of German culture were subject to the Propaganda Ministry's control, including films, theater, music, the press, and radio broadcasts. Given tremendous leeway by Hitler, and utilizing modern techniques and technologies, Goebbels quickly set out an ambitious agenda to indoctrinate the German people in Nazi ideology and to influence the behavior of the entire society. The principles of Nazism, including the antisemitism at the core of much of its dogma, were incorporated into nearly every newspaper, radio broadcast, and film produced in the Third Reich. These carefully-crafted messages were designed to mobilize the German population to support all Nazi military and social efforts, including the deportation of Jews and others to concentration camps.
The following bibliography was compiled to guide readers to selected materials on Nazi propaganda that are in the Library's collection. It is not meant to be exhaustive. Annotations are provided to help the user determine the item's focus, and call numbers for the Museum's Library are given in parentheses following each citation. Those unable to visit might be able to find these works in a nearby public library or acquire them through interlibrary loan. Follow the "Find in a library near you" link in each citation and enter your zip code at the Open WorldCat search screen. The results of that search indicate all libraries in your area that own that particular title. Talk to your local librarian for assistance. All items are in English unless otherwise indicated.
The Reich Ministry of Public Enlightenment and Propaganda « top »

Baird, Jay W. The Mythical World of Nazi War Propaganda, 1939-1945. Minneapolis: University of Minnesota Press, 1974. (D 810 .P7 G317 1974) [Find in a library near you (external link)]

Analyzes the ideological development and content of Nazi propaganda, with emphasis on the effort to shape German public opinion towards the war. Includes a bibliography and an index.

Bramsted, Ernest K. Goebbels and National Socialist Propaganda, 1925-1945. East Lansing: Michigan State University Press, 1965. (DD 256.5 .B674 1965) [Find in a library near you (external link)]

Reviews the goals and techniques of Nazi propaganda and the role of Joseph Goebbels in the various propaganda strategies utilized by the Propaganda Ministry.

Bytwerk, Randall L. Bending Spines: The Propagandas of Nazi Germany and the German Democratic Republic. East Lansing: Michigan State University Press, 2004. (JN 3971 .A69 P8524 2004) [Find in a library near you (external link)]

Compares and contrasts the propaganda efforts of Nazi Germany with those of postwar East Germany. Traces the use of quasi-religious rhetoric to shape secular beliefs about totalitarian regimes.

Herb, Guntram Henrik. "Maps and Nazi Propaganda." In Under the Map of Germany: Nationalism and Propaganda 1918-1945, 151-177. New York: Routledge, 1997. (DD 21 .H47 1997) [Find in a library near you (external link)]

Outlines the use of "suggestive mapping" as a propaganda tool by the Nazis, including the printing of misleading maps to exaggerate threats to the German people. Describes efforts by the Nazi party to regulate and control German cartographers.

Herzstein, Robert Edwin. The War that Hitler Won: Goebbels and the Nazi Media Campaign. New York: Paragon House Publishers, 1987. (D 810 .P7 G338 1987) [Find in a library near you (external link)]

Discusses the ideological underpinnings of Nazi propaganda, including the use of feature films and other popular media to sway perceptions of the war effort. Also published under the title The War that Hitler Won: The Most Infamous Propaganda Campaign in History.

Kallis, Aristotle A. Nazi Propaganda and the Second World War. Basingstoke, UK: Palgrave Macmillan, 2005. (D 810 .P7 G345 2005) [Find in a library near you (external link)]

Dissects the goals and techniques of Nazi propaganda to identify how these efforts affected the outcome of World War II. Includes a bibliography and an index.

Kershaw, Ian. The "Hitler Myth": Image and Reality in the Third Reich. Oxford: Oxford University Press, 1987. (DD 256.5 .K4784 2001) [Find in a library near you (external link)]

Outlines the development of the "Führer-cult" in Nazi Germany, which deified Adolf Hitler through manipulation of public sentiment. Charts the various techniques based on the hopes and fears of the German people to make Hitler the symbol of the nation.

Reuth, Ralf Georg. Goebbels. New York: Harcourt Brace, 1993. (DD 247 .G6 R4913 1993) [Find in a library near you (external link)]

Exploration of the political and private life of Joseph Goebbels, with an emphasis on his time as Minister of Propaganda. Based largely on documents uncovered after the reunification of Germany. Includes photographs, endnotes, and an index.

Welch, David. The Third Reich: Politics and Propaganda. New York: Routledge, 2002. (DD 256.5 .W4324 2002) [Find in a library near you (external link)]

Comprehensive overview of the Propaganda Ministry's efforts to manage and manipulate German public opinion in the Third Reich. Includes illustrations and translations of key documents mentioned in the text.

Welch, David. "'Working towards the Führer': Charismatic Leadership and the Image of Adolf Hitler in Nazi Propaganda." In Working towards the Führer: Essays in Honour of Sir Ian Kershaw, edited by Anthony McElligott and Tim Kirk, 93-117. Manchester: Manchester University Press, 2003. (DD 256.5 .W68 2003) [Find in a library near you (external link)]

Analyzes the Propaganda Ministry's carefully-constructed image of a powerful Führer and the development of this theme in Nazi propaganda. Traces the development of this image in speeches, films, postage stamps, and other media throughout the Third Reich.

Zeman, Z. A. B. Nazi Propaganda. New York: Oxford University Press, 1964. (DD 256.5 .Z452 1964) [Find in a library near you (external link)]

Traces the history of the Propaganda Ministry and its manipulation of public opinion to reflect Nazi racial and ideological preoccupations. Details disinformation campaigns aimed at both Germany's allies and enemies. Includes a bibliography and an index.

Antisemitic Propaganda « top »

Aronsfeld, Caesar C. The Text of the Holocaust: A Study of the Nazis' Extermination Propaganda, 1919-1945. Marblehead, MA: Micah Publications, 1985. (DS 146 .G4 A76 1985) [Find in a library near you (external link)]

Documents the step-by-step manner in which the Nazis increased their use of antisemitic propaganda from their rise to power through the deportations and murder of Jews. Includes appendices outlining the history of Holocaust denial and the use of Mein Kampf and the fictitious "Protocols of the Elders of Zion" by Holocaust deniers. Provides footnotes and an index.

Bankier, David. The Germans and the Final Solution: Public Opinion under Nazism. Cambridge, MA: B. Blackwell, 1992. (DD 256.5 .B32 1992) [Find in a library near you (external link)]

Demonstrates how the German public reacted to antisemitic propaganda and how it affected their attitudes toward the war and the deportation of Jews. References internal Nazi reports, newspaper accounts, and letters and diaries.

Bankier, David. "The Use of Antisemitism in Nazi Wartime Propaganda." In The Holocaust and History: The Known, the Unknown, the Disputed, and the Reexamined, edited by Michael Berenbaum and Abraham J. Peck, 41-55. Bloomington: Indiana University Press, 2002. (D 804.18 .H66 2002) [Find in a library near you (external link)]

Explores Nazi efforts to keep eliminationist intentions secret while simultaneously publicizing the deportation of Jews to ghettos and concentration camps. Includes endnotes with suggestions for further reading.

Bytwerk, Randall L. Julius Streicher: Nazi Editor of the Notorious Anti-Semitic Newspaper Der Stürmer. New York: Cooper Square Press, 2001. (DS 146 .G4 B98 2001) [Find in a library near you (external link)]

Biography of Julius Streicher, one of Hitler's closest advisors and the editor of the fanatically antisemitic newspaper Der Stürmer. Provides insight into the role of his publications in stoking anti-Jewish sentiment throughout the Third Reich. Reproduces several of the newspaper's crudely-drawn cartoons as well as English translations of three Der Stürmer articles and two stories published in Streicher's antisemitic children's book, Der Giftpilz (The Poisonous Mushroom).

Culbert, David. "The Impact of Anti-Semitic Film Propaganda on German Audiences: Jew Süss and The Wandering Jew (1940)." In Art, Culture, and Media Under the Third Reich, edited by Richard A. Etlin, 139-157. Chicago: University of Chicago Press, 2002. (NX 550 .A1 A778 2002) [Find in a library near you (external link)]

Analyzes the creation and distribution methods of two antisemitic Nazi films, evaluating their role in Propaganda Ministry efforts to deliver anti-Jewish messages to the German public. Includes illustrations and endnotes.

Herf, Jeffrey. The Jewish Enemy: Nazi Propaganda During World War II and the Holocaust. Cambridge, MA: The Belknap Press of Harvard University Press, 2006. (D 810 .P7 G337 2006) [Find in a library near you (external link)]

Analyzes Nazi propaganda as well as internal Party documents to illustrate how Jews were consistently portrayed as a threatening element within German society. Includes a list of antisemitic headlines from the Völkischer Beobachter, an index, and a bibliographic essay highlighting sources for further exploration.

Kershaw, Ian. "The Persecution of the Jews and German Popular Opinion in the Third Reich." Year Book (Leo Baeck Institute) 26 (1981), 261-289. (DS 135 .G3 A262 1981) [Find in a library near you (external link)]

Examines public accounts and secret reports of Nazi authorities to analyze racial propaganda in the antisemitic campaign of 1933, Kristallnacht pogrom of 1938, and the deportation of Jews from Germany. Offers an evaluation of the techniques and effectiveness of Nazi propaganda to shape public opinion.

Welch, David. "'Jews Out!' Anti-Semitic Film Propaganda in Nazi Germany and the 'Jewish Question.'" The British Journal of Holocaust Education 1, no. 1 (1992): 55-73. (D 804.3 .B696 v. 1) [Find in a library near you (external link)]

Analyzes the use of anti-Jewish themes and characters throughout films produced in Nazi Germany and argues that while antisemitic films were used as propaganda tools in the Third Reich, there were inherent limitations on the influence these films could have over public opinion.

Newspaper and Radio Propaganda « top »

Bergmeier, Horst J. P., and Rainer E. Lotz. Hitler's Airwaves: The Inside Story of Nazi Radio Broadcasting and Propaganda Swing. New Haven, CT: Yale University Press, 1997. (D 810 .P7 G318 1997) [Find in a library near you (external link)]

Analyzes the Nazi use of radio broadcasts and swing music to influence public opinion in North America and Great Britain in favor of the Germany during the war. Includes an annotated discography of propaganda music, lyrics to more than 75 songs, and a CD of original propaganda broadcasts and swing music created by the Propaganda Ministry.

Doherty, M. A. Nazi Wireless Propaganda: Lord Haw-Haw and British Public Opinion in the Second World War. Edinburgh: Edinburgh University Press, 2000. (D 810 .P7 G72 2000) [Find in a library near you (external link)]

Discusses the goals and effectiveness of Nazi radio propaganda aimed at British citizens during the war. Includes a CD of broadcasts by William Joyce, also known as Lord Haw-Haw, who was the leading broadcaster of Nazi Germany's English-language radio propaganda efforts.

Hale, Oron J. The Captive Press in the Third Reich. Princeton, NJ: Princeton University Press, 1964. (PN 5214 .O9 H3 1964) [Find in a library near you (external link)]

Traces the development of the Nazi press, from the creation of the Völkischer Beobachter in the 1920s to the Propaganda Ministry's control over the entire German press in the 1930s and 40s. Based in part on postwar interviews of Nazi officials.

Hardy, Alexander G. Hitler's Secret Weapon: The "Managed" Press and Propaganda Machine of Nazi Germany. New York: Vantage Press, 1967. (DD 256.5 .H37 1967) [Find in a library near you (external link)]

Discusses the creation and operation of the government-controlled press under the Nazi regime. Traces efforts to condition the Germany public to prepare for war and the concentration camps. Contains English-language translations of Nazi propaganda articles, speeches, and other documents, biographical sketches of leading officials in the propaganda office, and an index.

Lemmons, Russel. Goebbels and Der Angriff. Lexington: University Press of Kentucky, 1994. (DD 247 .G6 L46 1994) [Find in a library near you (external link)]

Reviews the early years (1927-1933) of Der Angriff, a daily propaganda newspaper of the Nazi Party. Traces the role of this newspaper in the development of Nazism in Germany, and documents the key motifs of Nazi propaganda first deployed in that publication.

Mühlberger, Detlef. Hitler's Voice: The Völkischer Beobachter, 1920-1933. New York: P. Lang, 2004. (DD 253.2 .M84 2004) [Find in a library near you (external link)]

Recounts the history of the Nazi party official newspaper, The Völkischer Beobachter, during the Nazi rise to power. Examines the newspaper's central role in spreading Nazi dogma, including antisemitic theories, among Party members. Includes English-language translations of newspaper articles to demonstrate how the Nazi party portrayed itself and Adolf Hitler.

Showalter, Dennis E. Little Man, What Now?: Der Stürmer in the Weimar Republic. Hamden, CT: Archon Books, 1982. (DS 146 .G4 S47 1982) [Find in a library near you (external link)]

Traces the early development of the virulently antisemitic publication Der Stürmer, under the direction of Julius Streicher. Analyzes the various antisemitic themes that ran through most stories in the newspaper and provides insight into the role of this newspaper in the spread of Nazism. Includes a bibliographic essay identifying other sources for research.

Propaganda in Film and the Arts « top »

Giesen, Rolf. Nazi Propaganda Films: A History and Filmography. Jefferson, NC: McFarland & Co., 2003. (PN 1995.9 .N36 G54 2003) [Find in a library near you (external link)]

Overview of Nazi feature films and feature-length documentaries used to shape public opinion. Provides an annotated filmography of Nazi productions between 1933 and 1945.

Haggith, Toby, and Joanna Newman, editors. Holocaust and the Moving Image: Representations in Film and Television since 1933. London: Wallflower, 2005. (PN 1995.9 .H53 H6495 2005) [Find in a library near you (external link)]

Includes four essays exploring the use of Nazi film as propaganda during World War II, covering such topics as the antisemitic films Jud Süss and Der Ewige Jude as well as propaganda footage filmed in Theresienstadt.

Hoffmann, Hilmar. The Triumph of Propaganda: Film and National Socialism, 1933-1945. Providence, RI: Berghahn Books, 1996. (PN 1995.9 .N36 H6413 1996) [Find in a library near you (external link)]

Analyzes various Nazi film productions, including documentaries, newsreels, and feature films, to illustrate the ways visual symbolism was used to influence the German public. Includes indexes of names and film titles, as well as a bibliography.

Hull, David Stewart. Film in the Third Reich: Art and Propaganda in Nazi Germany. New York: Simon and Schuster, 1973. (PN 1993.5 .G3 H8 1973) [Find in a library near you (external link)]

Examines how the Nazi-controlled film industry produced popular, "apolitical" films that nevertheless reflected Nazi doctrines and dogma. Includes a discussion of Nazi-produced antisemitic films. Includes illustrations, endnotes, a bibliography, and an index.

Kaufeld, Stacy F. "The Image of the Jew Under National Socialism: Anti-Semitic Film Propaganda, 1939-41." (external link) MA thesis, University of Calgary, 2006. (PN 1993.5 .G3 K38 2006) [Find in a library near you (external link)]

Discusses the representation of Jews in four Nazi films all produced between 1939 and 1941: Robert and Bertram; Jud Süß; Der ewige Jude; and, Die Rothschild. Includes footnotes, list of illustrations and a bibliography.

Lauritzen, Frederick. "Propaganda Art in the Postage Stamps of the Third Reich." (external link) The Journal of Decorative and Propaganda Arts 10 (1988): 62-79. (Subject File) [Find in a library near you (external link)]

Examines the role of commemorative postage stamps in Nazi propaganda efforts and reproduces several stamps depicting scenes glorifying the Third Reich and German history, as viewed through Nazi ideology.

Meyer, Michael. The Politics of Music in the Third Reich. New York: Peter Lang, 1991. (ML 275.5 .M49 1991) [Find in a library near you (external link)]

Explores the effect of Nazism on German music in the 1930s and 40s, including the efforts of the Propaganda Ministry to push National Socialist concepts of race on classical music and opera. Includes illustrations and an index.

Moeller, Felix. The Film Minister: Goebbels and the Cinema in the Third Reich. Stuttgart: Edition Axel Menges, 2000. (PN 1993.5 .G3 M6413 2000) [Find in a library near you (external link)]

Analyzes Goebbels' efforts to transform the German film industry into an arm of the Nazi propaganda machine, as shown in his writings, diaries, and speeches. Includes discussions of propaganda films created by the Nazis, illustrations from key movies, and a bibliography.

Rentschler, Eric. The Ministry of Illusion: Nazi Cinema and its Afterlife. Cambridge, MA: Harvard University Press, 1996. (PN 1995.9 .N36 R46 1996) [Find in a library near you (external link)]

Illustrates the use of feature films to perpetuate myths of "Aryan" supremacy and other aspects of Nazi ideology in German popular culture. Includes a chronology of films created between 1933 and 1945, directorial filmographies, and a bibliography.

Rentschler, Eric. The Legacy of Nazi Cinema: Triumph of the Will and Jew Süss Revisited. In The Arts in Nazi Germany: Continuity, Conformity, Change, edited by Jonathan Huener and Francis R. Nicosia, 63-83. New York: Berghahn Books, 2006. (NX 550 .A1 A85 2006) [Find in a library near you (external link)]

Discusses two of the most influential Nazi propaganda films and re-evaluates the continuing interest in these films as artifacts of Nazi dogma. Includes still images from both films.

Tegel, Susan. Nazis and the Cinema. New York: Hambledon Continuum, 2007. (PN 1995.9 .N36 T44 2007) [Find in a library near you (external link)]

History of the Nazi film industry and the role of cinema as propaganda. Discusses films such as Jud Süss and Der Ewige Jude, the use of the Theresienstadt ghetto as a propaganda tool, and newsreels designed to influence German public opinion towards the war. Includes photographs, footnotes, and an extensive bibliography of primary and secondary sources.

Welch, David. Propaganda and the German Cinema, 1933-1945. Oxford: Clarendon Press, 1983. (PN 1995.9 .N36 W45 1983) [Find in a library near you (external link)]

Examines popular films of the Third Reich as idealized images of "Aryan" racial principles. Analyzes the structure of the Nazi film industry and Goebbels' coordination of it for political purposes. Includes a filmography and an index.

Wicke, Peter, and Richard Deveson. "Sentimentality and High Pathos: Popular Music in Fascist Germany." (external link) Popular Music, 5 (1985): 149-158. (Subject File) [Find in a library near you (external link)]

Explores the ways popular music was used as a social and political tool by the Reich Chamber of Music to shape the German public image of the Nazis. Provides analysis of Nazi radio transmissions of the 1930s to trace the increasing use of music as a propaganda tool.

Primary Sources « top »

Bachrach, Susan, and Steven Luckert. State of Deception: The Power of Nazi Propaganda. Washington, DC: United States Holocaust Memorial Museum, 2009. (Oversize D 810 .P7 G376 2009) [Find in a library near you (external link)]

Presents source materials in relation to the Special Exhibition of the same title. Documents the utilization of Nazi propaganda in gathering votes, mobilizing a racial state, support for war and mass murder and how it was being used in the post-war trials. Includes endnotes, illustrations, reproductions of primary source documents, a list of further reading, and an index.

Batty, Peter. Paper War: Nazi Propaganda in One Battle, on a Single Day, Cassino, Italy, May 11, 1944. West New York, NJ: Mark Batty, 2005. (D 810 .P7 I865 2005) [Find in a library near you (external link)]

Reproduces 20 leaflets fired at Allied troops by the Nazis during the Battle of Monte Cassino. Illustrates the use of propaganda as a psychological weapon and includes testimony by a British soldier who participated in the battle.

Boelcke, Willi A. The Secret Conferences of Dr. Goebbels: The Nazi Propaganda War, 1939-43. New York: E.P. Dutton, 1970. (D 810 .P7 G333 1970) [Find in a library near you (external link)]

Presents English-language translations of minutes and notes from secret, daily Propaganda Ministry meetings between Goebbels and his staff held between 1939 and 1943. Includes editorial context for each entry and an index.

Mendelsohn, John, editor. "Propaganda and Aryanization, 1938-1944." Volume 4 of The Holocaust: Selected Documents in Eighteen Volumes. New York: Garland, 1982. (Reference D 810 .J4 H645 1982 v. 4) [Find in a library near you (external link)]

Reproduces 19 original documents, alongside English-language translations, outlining Nazi propaganda as well as the appropriation of Jewish property. Includes reports from American consular offices regarding antisemitic propaganda and examples of Nazi publications with anti-Jewish messages.

Rhodes, Anthony. Propaganda: The Art of Persuasion in World War II. New York: Chelsea House, 1983. (Oversize D 810 .P6 R48 1983) [Find in a library near you (external link)]

Reproduces and analyzes both Axis and Allied propaganda, including materials developed by the Reich Ministry of Propaganda. Includes a bibliography and an index.

Rutherford, Ward. Hitler's Propaganda Machine. London: Bison Books, 1978. (Oversize DD 256.5 .R85 1978) [Find in a library near you (external link)]

Heavily-illustrated review of Nazi propaganda efforts. Reproduces numerous propaganda leaflets, posters, and other materials designed to reinforce Nazi ideological concerns, including the ostracization and persecution of Jews. Includes a bibliography and an index.

What is Nazi Propaganda?: An Introduction to Hitler's Propaganda Techniques. London: Foxley, 2009. (HM 1231 .W43 2009) [Find in a library near you (external link)]

Presents U.S. military guidance to American soldiers on methods of interacting with the German people in light of wartime propaganda. Originally published in 1944 as "What is Propaganda?" this pamphlet was distributed to military personnel on arrival in Germany.

Video and Microform Resources « top »

The Goebbels Experiment [videorecording]. Directed by Lutz Hachmeister. Originally released 2004. New York: First Run Features, 2006. (DVD Collection) [Find in a library near you (external link)]

Combines archival footage and dramatic readings from primary sources, including Geobbels' diaries, to trace his career as the Reich Minister of Public Enlightenment and Propaganda.

L'oeil de Vichy -- The Eye of Vichy [videorecording]. Directed by Claude Chabrol. Originally released in 1993. New York: First Run Features, 2003. (DVD Collection) [Find in a library near you (external link)]

Narrates the history of wartime propaganda used in Nazi-occupied France. Uses excerpts of original French language Nazi newsreel footage, public service features, film trailers, and animated shorts to document collaboration with the Nazis during World War II.

Nazi Propaganda Literature in the Library of the YIVO Institute for Jewish Research: Source Materials on Modern German Anti-Semitism, National Socialism and the Holocaust. New York: YIVO Institute for Jewish Research; Distributed by IDC Publishers, 1998. (Library Microfilm) [Find in a library near you (external link)]

A microfilm collection of more than 1,200 propaganda publications from the Third Reich including books, pamphlets, magazines, and other materials. Contains items produced by the Propaganda Ministry and other Reich offices covering topics such as antisemitic scholarship, materials created for military personnel, Nazi racial ideology, and anti-communist dogma. A finding aid to this collection is shelved with the Microform Guides at DD 253 .N395 1998. Most items in this collection are in German.

Selling Murder: The Killing Films of the Third Reich [videorecording]. London: Domino Films, 1991. (Video Collection) [Find in a library near you (external link)]

Examines the way in which the National Socialists worked to marginalize mentally and physically disabled people. Includes propaganda films intended to justify and gain public support for Nazi policies and actions, including the killing or forced sterilizing of disabled individuals.

Television Under the Swastika: Unseen Footage from the Third Reich [videorecording]. Directed by Michael Kloft. Originally released in 1999. Chicago: International Historic Films, 2001. (DVD Collection) [Find in a library near you (external link)]

Profiles the Deutscher Fernseh-Rundfunk, the Nazi-controlled television station which operated between 1935 and 1944. Includes excerpts of various programs and materials created for television and discusses why television played a limited role in the propaganda activities of Nazi Germany.

German Propaganda Archive (external link)

A collection of English-language translations--many accompanied by the original German sources--of speeches, newspapers, magazines, and other propaganda tools used by the Nazis. Includes brief notes and essays providing context for each item. Maintained by historian Randall Bytwerk.

Holocaust Encyclopedia: Nazi Propaganda

A brief introduction and overview of Nazi propaganda efforts. Includes links to articles with information on related subjects.

USHMM Special Exhibition: Propaganda

Online companion to the Museum's special exhibition "State of Deception: The Power of Propaganda." Includes a timeline of key events in the development of propaganda use in the Third Reich, a gallery of images and artifacts, and resources to help users explore the themes of the exhibit.

Additional Resources « top »

Subject Files

Ask at the reference desk to see the following subject files for newspaper and periodical articles:

Goebbels, Joseph, 1897-1945
Motion Pictures in Propaganda - Germany

Subject Headings

To search library catalogs or other electronic search tools for materials on Nazi propaganda, use the following Library of Congress subject headings to retrieve the most relevant citations:

Goebbels, Joseph, 1897-1945
Propaganda, German -- History -- 20th century
National socialism -- Public opinion
Nazi propaganda
World War, 1939-1945 -- Propaganda