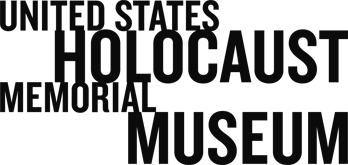 Displaced Persons
Displaced Persons
Introduction
Throughout the spring of 1945, Allied troops liberated more than ten million forced and slave laborers, prisoners of war, and concentration camp survivors on German soil. The military authorities quickly repatriated the vast majority of the displaced persons (DPs) in the summer of that year. However, some of the remaining DPs refused to return to their homelands. Labeled as "non-repatriables," the occupation authorities placed them in camps by nationality.
Among the remaining DPs in Germany were a small number of Jews who wished to emigrate from Europe, and saw Germany only as a transit area. In the immediate aftermath of the war, many of these individuals recovered physically, emotionally, and mentally from their brutal treatment, searched for information about their families, and began to rebuild their communities. They quickly established a political structure, the Central Committee of Liberated Jews, printed newspapers and religious texts, and organized cultural, educational, and religious activities. Initially the occupation authorities refused to recognize them as a distinct group and often housed them in DP camps with hostile populations. Following a scathing report prepared by Earl Harrison in August 1945 that accused the United States military of treating the Jews in a manner similar to the Nazis, the occupation authorities finally established camps solely for Jews, which helped to foster community growth and cohesiveness.
Beginning in late 1945, tens of thousands of Jews from Eastern Europe and the Soviet Union streamed into the western occupied zones of Germany and Austria, seeking relatives, emigration assistance, and protection from continuing antisemitism. They forced the occupation authorities to open additional camps and swelled the ranks of DPs already there. The vast majority of the Jewish DPs emigrated between 1948 and 1952, but a small Jewish population remained in Germany. The last camp, at Föhrenwald, was closed by the German government in 1957; by then, all remaining DPs were resettled into existing communities.
The following bibliography was compiled to guide readers to materials on Displaced Persons that are in the Library's collection. It is not meant to be exhaustive. Annotations are provided to help the user determine the item's focus, and call numbers for the Museum's Library are given in parentheses following each citation. Those unable to visit might be able to find these works in a nearby public library or acquire them through interlibrary loan. Follow the "Find in a library near you" link in each citation and enter your zip code at the Open WorldCat search screen. The results of that search indicate all libraries in your area that own that particular title. Talk to your local librarian for assistance.
Background Information « top »

Berenbaum, Michael, and Abraham J. Peck, editors. "The Survivor Experience." In The Holocaust and History: The Known, the Unknown, the Disputed, and the Reexamined, 691-812. Bloomington: Indiana University Press, 1998. (D 804.18 .H66 1998) [Find in a library near you (external link)]

Discusses scholarship in the area of the survivor experience and their postwar lives. Provides a review of recent historiography and considers topics meriting further research. Includes articles about life in DP camps, resettlement, the American experience, and survivors in modern Israeli society.

Burianek, Otto. "From Liberator to Guardian: The U.S. Army and Displaced Persons in Munich, 1945." (external link) PhD diss., Emory University, 1992. (D 809 .G3 B87 1992) [Find in a library near you (external link)]

Studies the U.S. Army's activities in postwar Germany through analysis of repatriation and resettlement efforts. Compares the experiences of Jewish and non-Jewish DPs and discusses the role that UNRRA played in camp life. Includes maps as well as tables and statistics on repatriation, population, and nationality distributions of the camps.

Daniels, Roger. "Admitting Displaced Persons: 1945-1950." In Guarding the Golden Door: American Immigration Policy and Immigrants since 1882, 98-112. New York: Hill and Wang, 2004. (JV 6483 .D354 2004) [Find in a library near you (external link)]

Discusses immigration policies within the context of American history and the impact of frequently restrictive entrance requirements. Presents statistical information and quotes from government documents to demonstrate the situation during the years 1945-1952. Contains charts, endnotes, a bibliography, and an index.

Dinnerstein, Leonard. America and the Survivors of the Holocaust. New York: Columbia University Press, 1982. (D 809 .U5 D566 1982) [Find in a library near you (external link)]

Examines the postwar American political climate and the role of special interest groups in shaping immigration policy. Details government interaction and relations with other countries concerning repatriation, resettlement, and the creation of the State of Israel. Includes statistics and reproductions of multiple primary sources, including the Harrison Report, as well as endnotes, a bibliography, and an index.

Genizi, Haim. America's Fair Share: The Admission and Resettlement of Displaced Persons, 1945–1952. Detroit, MI: Wayne State University Press, 1993. (D 809 .U5 G466 1993) [Find in a library near you (external link)]

Discusses mass immigration to the United States of refugees between 1945 and 1952. Presents the debates leading up to the passage of the Displaced Persons Acts of 1948 and 1950, including concerns about former Nazis entering America. Compares the activities of religious relief agencies and their efforts to assist and resettle refugees. Includes endnotes, a bibliography, and an index.

Gottfried, Ted. Displaced Persons: The Liberation and Abuse of Holocaust Survivors. Brookfield, CT: Twenty-First Century Books, 2001. (DS 135 .E83 G66 2001) [Find in a library near you (external link)]

Considers the establishment of and living conditions in the DP camps. Discusses the formation of identity and community structures in the camps, resettlement, and the creation of the State of Israel. Includes illustrations, a glossary, timeline, endnotes, a bibliography and an index. Intended for young readers.

Penrose, E. F. "Negotiating on Refugees and Displaced Persons, 1946." In Negotiating with the Russians, edited by Raymond Dennett and Joseph E. Johnson, 139-169. Boston: World Peace Foundation, 1951. (DK 69 .N44 1951) [Find in a library near you (external link)]

Reports on the political environment surrounding negotiations between Western Allies and the Soviet Union over refugee policy in postwar Europe. Details the refugee population in the Soviet and Western sectors of Germany and the diplomatic negotiations concerning either repatriation or resettlement.

Reilly, Joanne. Belsen: The Liberation of a Concentration Camp. New York: Routledge, 1998. (D 805.5 .B47 R45 1998) [Find in a library near you (external link)]

Discusses the liberation of Bergen-Belsen and its conversion into a DP camp by British authorities. Examines Anglo-Jewish response to the refugees as well as relief efforts and rehabilitation of survivors. Provides an overall view of the rebirth of Jewish culture and identity within the camp. Includes endnotes, a bibliography, and an index.

Sachar, Abram L. The Redemption of the Unwanted: From the Liberation of the Death Camps to the Founding of Israel. New York: St. Martin's/Marek, 1983. (DS 126.4 .S22 1983) [Find in a library near you (external link)]

Traces the role of survivors from the early days of liberation through life in the DP camps and clandestine travel to British-controlled Palestine. Uses interviews and documents to provide an account of postwar life in Europe and the establishment of the State of Israel. Includes maps, footnotes, endnotes, a bibliography, an appendix of primary sources, and an index.

Sjöberg, Tommie. The Powers and the Persecuted: The Refugee Problem and the Intergovernmental Committee on Refugees (IGCR), 1938-1947. Lund, Sweden: Lund University Press, 1991. (D 808 .S56 1991) [Find in a library near you (external link)]

Provides an analysis of international refugee policy by examining policies of both the interwar and war eras. Discusses the immediate postwar emphasis on repatriation and the issues raised when DPs refused to return to their countries of origin. Covers the establishment of the International Refugee Organization and its tasks to resettle DPs throughout the world. Includes footnotes and a bibliography.

Wyman, Mark. DP: Europe's Displaced Persons, 1945-1951. Ithaca, NY: Cornell University Press, 1998. (D 808 .W96 1998) [Find in a library near you (external link)]

Introduces the reader to general DP camp history and experiences in Jewish and non-Jewish camps. Draws on historical documents and interviews with former DPs to provide a history of the daily activities and concerns of camp residents. Includes photographs, endnotes, a bibliography, and an index.

Ziemke, Earl F. The U.S. Army in the Occupation of Germany, 1944–1946. Washington, DC: Center of Military History, United States Army, 1975. (DD 257 .Z46 1975) [Find in a library near you (external link)]

Illustrates the policies and activities of the United States Military in the immediate aftermath of World War II. Considers the treatment of DPs and the role of soldiers and military personnel in the creation and administration of the camp system. Includes a glossary, charts, maps, endnotes, and an index.

Biographies and Memoirs « top »

Boder, David P. Topical Autobiographies of Displaced People: Recorded Verbatim in Displaced Persons Camps with a Psychological and Anthropological Analysis. Los Angeles: National Institutes of Health, 1950-1957. (Rare Oversize D 808 .B63 1950) [Find in a library near you (external link)]

Presents English-language translations of interviews conducted in DP camps with Holocaust survivors. Provides first-hand accounts of conditions in DP camps. Many transcripts and audio clips are available online at the Voices of the Holocaust (external link) site.

Fink, Joseph. The Day Was Short, the Work was Vast: A Memoir 1944-1949. Pasadena, CA: Ane Image, 1998. (HV 640.5 .J4 F56 1998) [Find in a library near you (external link)]

Recounts the author's experiences as a Jewish-American administrator in multiple DP camps in postwar Germany. Describes his personal interactions with survivors during his five years as a social worker traveling widely between the DP camps and Israel, Africa, and the United States. Includes appendices and an index.

Hulme, Kathryn. The Wild Place. Boston: Little, Brown, 1953. (D 809 .G3 H8 1953) [Find in a library near you (external link)]

Offers the author's personal observations and experiences as the deputy director of Wildflecken DP camp from 1945-1951. Contains insights into repatriation and resettlement issues for Poles and Balts.

McNeill, Margaret. By the Rivers of Babylon: A Story of Relief Work Among the Displaced Persons of Europe. London: Bannisdale Press, 1950. (BX 7756 .M171 B99 1950) [Find in a library near you (external link)]

Presents the author's candid tales of her experiences working as a civilian relief worker in several DP camps in Germany inhabited by Poles, Ukrainians, and people from the Baltic countries.

Niewyk, Donald L., editor. Fresh Wounds: Early Narratives of Holocaust Survival. Chapel Hill: University of North Carolina Press, 1998. (D 804.195 .F74 1998) [Find in a library near you (external link)]

Reproduces edited transcripts from 34 of the interviews conducted by David P. Boder. Presents the experiences of DPs from France, Germany, Hungary, Lithuania, Poland, and Slovakia. Includes a glossary of terms, a glossary of ghettos and camps, a bibliography, and an index.

Pettiss, Susan T., and Lynne Taylor. After the Shooting Stopped: The Story of an UNRRA Welfare Worker in Germany 1945-1947. Victoria, BC: Trafford, 2004. (D 842 .P48 2004) [Find in a library near you (external link)]

Presents the author's experiences as a social worker with UNRRA from 1945 through 1948. Reprints original journal entries from her years in the DP camps interspersed with present-day recollections of those experiences.

Schochet, Simon. Feldafing. Vancouver: November House, 1983. (DS 135 .G5 S357 1983) [Find in a library near you (external link)]

Provides a view of the struggles experienced by survivors through the eyes of a teenager in the Feldafing DP camp. Shares the tales of survivors and the shifting attitudes of American troops toward DPs from the spring of 1945 to the spring 1946.

Schwarz, Leo W. The Redeemers: A Saga of the Years 1945–1952. New York: Farrar, Straus and Young, 1953. (DS 135 .G332 S23 1953) [Find in a library near you (external link)]

Discusses how survivors reorganized their lives and culture in the camps while regenerating a sense of community. Based on the author's experiences in postwar Germany as a Jewish-American GI and translator. Includes an index.

Vida, George. From Doom to Dawn: A Jewish Chaplain's Story of Displaced Persons. New York: Jonathan David Publishing, 1967. (D 809 .U5 V532 1967) [Find in a library near you (external link)]

Reproduces letters of a Jewish-American Army chaplain to his wife while serving in DP camps in 1945 and 1946. Includes observations and journal entries made during the author's return trip to Germany in the early 1950s.

General Histories « top »

Bauer, Yehuda. Out of the Ashes: The Impact of American Jews on Post-Holocaust European Jewry. Oxford: Pergamon Press, 1989. (D 808 .B37 1989) [Find in a library near you (external link)]

Discusses the role of American Jews in aid to Holocaust survivors and analyzes the work of the American Jewish Joint Distribution Committee (JDC), the Hebrew Sheltering and Immigrant Aid Society (HIAS), and the Organization for Rehabilitation and Training (ORT). Presents the immediate postwar situation of DPs and the development of refugee camps. Includes photographs, maps, and an index.

Baumel-Schwartz, Judith. "Pioneers, Teachers, and Mothers: Ultra-Orthodox Women Among She'erit Hapletah." Yad Vashem Studies 36, pt. 2 (2008): 145-179. (DS 135 .E83 Y3 v. 36 pt. 2) [Find in a library near you (external link)]

Investigates the lives and activities of ultra-Orthodox women survivors in the displaced persons camps from 1945 until 1948. Includes footnotes.

Biber, Jacob. Risen from the Ashes: A Story of the Jewish Displaced Persons in the Aftermath of World War II: Being a Sequel to Survivors. San Bernardino, CA: The Borgo Press, 1990. (D 810 .J4 B483 1990) [Find in a library near you (external link)]

Describes the experiences of residents of the Föhrenwald DP camp and their immediate postwar emotional state. Considers the reestablishment of daily life in the camps, the return to religious life, and the spread of Zionism. Includes a brief discussion of the author's immigration to and new life in America. Contains endnotes and an index.

Brenner, Michael. After the Holocaust: Rebuilding Jewish Lives in Postwar Germany. Princeton, NJ: Princeton University Press, 1997. (DS 135 .G33 B7513 1997) [Find in a library near you (external link)]

Analyzes the experiences of Jews who began to rebuild their lives in DP camps and emphasizes the tensions between Jews and their former oppressors. Includes interviews with 15 former DPs to demonstrate the diversity of experiences in the refugee camps and after their closure. Sketches the development and situation of the postwar Jewish community in Germany. Includes endnotes and an index. The Library also has an edition in German under the title Nach dem Holocaust.

Cohen, Michael J. "Refugee Zionism." In Truman and Israel, 109-146. Berkeley: University of California Press, 1990. (E 814 .C627 1990) [Find in a library near you (external link)]

Discusses the attempts by President Harry S Truman to come to a consensus with Great Britain concerning the future of Jewish survivors residing in DP camps in Germany. Identifies key figures from Zionist and non-Zionist Jewish groups active in debates about immigration to British-controlled Palestine and eventually the creation of the State of Israel. Includes illustrations, endnotes, a bibliography, and an index.

Finder, Gabriel N. "Yizkor!: Commemoration of the Dead by Jewish Displaced Persons in Postwar Germany." In Between Mass Death and Individual Loss: The Place of the Dead in Twentieth-Century Germany, edited by Alon Confino, Paul Betts, and Dirk Schumann, 232-257. New York: Berghahn Books, 2008. (DD 239 .B48 2008) [Find in a library near you (external link)]

Discussion of formal and informal attempts to commemorate victims in the immediate postwar period, the adaptation of traditional religious ceremonies to accommodate the victims of the Holocaust, and death in the displaced persons camps. Includes endnotes.

Furman, Baruch. "Sports and Politics in the Displaced Persons Camps, 1945-1949." Moreshet: Journal for the Study of the Holocaust and Antisemitism 5 (Summer 2008): 134-154. (DS 101 .Y26513 v. 5) [Find in a library near you (external link)]

Discusses the establishment of sporting associations in the DP camps and their ties with political parties, emphasizing the relationships between the Farband, Maccabi, and Hapoel groups. Includes photographs and endnotes.

Gay, Ruth. Safe Among the Germans: Liberated Jews After World War II. New Haven, CT: Yale University Press, 2002. (DS 135 .G332 G35 2002) [Find in a library near you (external link)]

Addresses the vibrant community life that flourished in DP camps, the last Yiddish-speaking villages in Europe, under the protection of the occupation forces. Deals with the re-establishment of Jewish communities within Germany, by both German-Jewish survivors and Eastern European Jews.

Grobman, Alex. Rekindling the Flame: American Jewish Chaplains and the Survivors of European Jewry, 1944-1948. Detroit, MI: Wayne State University Press, 1993. (D 810 .C36 U47 1993) [Find in a library near you (external link)]

Studies the relationship between Jewish-American chaplains and Holocaust survivors in DP camps. Analyzes the unique position of chaplains who worked closely with both the U.S. military and the American Jewish community to shape their understanding of the experiences and needs of survivors. Examines the responses of the U.S. government and American Jewish community to the situation of the DPs. Includes biographical notes, endnotes, a bibliography, and an index.

Gutman, Yisrael, and Avital Saf, editors. She'erit Hapletah, 1944–1948: Rehabilitation and Political Struggle: Proceedings of the Sixth Yad Vashem International Historical Conference, Jerusalem, October 1985. Jerusalem: Yad Vashem, 1990. (DS 134 .Y29 1985) [Find in a library near you (external link)]

Discusses multiple facets of the political activity amongst and about Jewish survivors. Analyzing She'erit Hapletah (the "Surviving Remnant") in various postwar countries, the sessions also demonstrate the activities within DP camps, and the eventual resettlement to Palestine or the United States. Contains a list of participants and an index.

Hilton, Laura J. "Prisoners of Peace: Rebuilding Community, Identity and Nationality in Displaced Persons Camps in Germany, 1945-1952." (external link) PhD diss., Ohio State University, 2001. (D 808 .H55 2001) [Find in a library near you (external link)]

Analyzes the experiences and impact of DPs in the American Occupation Zone of Germany. Profiles relations between the DPs, German civilians, U.S. Military forces, UNRRA/IRO, and non-governmental organizations. Discusses the ways that DPs that refused repatriation challenged notions of citizenship, nationality, ethnicity, and identity. Includes footnotes and a bibliography.

Holian, Anna Marta. "Between National Socialism and Soviet Communism: The Politics of Self-Representation among Displaced Persons in Munich, 1945-1951." (external link) PhD diss., University of Chicago, 2005. (D 809 .G3 H65 2005) [Find in a library near you (external link)]

Analyzes the role of wartime experiences in the creation of group identities among the DPs. Compares experiences under Nazi Germany to those under Soviet occupation, and highlights postwar concerns, such as Zionism and Soviet dominance, that influenced the creation of these identities. Includes a bibliography.

Kochavi, Arieh J. Post-Holocaust Politics: Britain, the United States & Jewish Refugees, 1945-1948. Chapel Hill: University of North Carolina Press, 2001. (HV 640.5 .J4 K63 2001) [Find in a library near you (external link)]

Provides a comparison of the views held by the British and American governments concerning Jewish DPs. Discusses the political pressure placed on the Allies by DPs who wanted to resettle rather than return to Soviet-dominated Central and Eastern Europe. Also presents the roles played by the Italian, French, and Soviet governments in encouraging and facilitating migration of DPs to Palestine and other areas. Includes maps, endnotes, a bibliography, and an index.

Königseder, Angelika, and Juliane Wetzel. Waiting for Hope: Jewish Displaced Persons in Post-World War II Germany. Evanston, IL: Northwestern University Press, 2001. (DS 135 .G332 K65513 2001) [Find in a library near you (external link)]

Presents information on the initial attempts by survivors to organize themselves following liberation. Details the political developments and international events that helped to forge solidarity in the DP camps. Analyzes the experiences of residents of Föhrenwald and Belsen. Includes endnotes, a bibliography, and an annotated list of Jewish DP camps. The Library also has an edition in German under the title Lebensmut im Wartesaal.

Mankowitz, Zeev W. Life Between Memory and Hope: The Survivors of the Holocaust in Occupied Germany. New York: Cambridge University Press, 2002. (DS 135 .G332 M36 2002) [Find in a library near you (external link)]

Focuses on the struggles of DPs within Germany to preserve their heritage while shaping their own future. Emphasizes the Jewish DP population as an active and organized force in international politics during 1945-1949. Includes footnotes, a bibliography, and an index.

Patt, Avinoam J. Finding Home and Homeland: Jewish Youth and Zionism in the Aftermath of the Holocaust. Detroit: Wayne State University Press, 2008. (DS 134.26 .P38 2008) [Find in a library near you (external link)]

Investigates the postwar activities of young Holocaust survivors in Germany and Poland. Analyzes the development of agricultural training programs and the establishment of kibbutzim and hakhsharot in Germany as preparation for resettlement in Palestine. Includes photographs, a glossary, endnotes, a bibliography, and an index.

Rosensaft, Menachem Z., editor. Life Reborn: Jewish Displaced Persons, 1945-1951: Conference Proceedings, Washington, D.C. January 14-17, 2000. Washington, DC: United States Holocaust Memorial Museum, 2001. (D 804.18 .L54 2001) [Find in a library near you (external link)]

Collects speeches and presentations delivered at a conference hosted by the Second Generation Advisory Group of the United States Holocaust Memorial Museum in association with the American Jewish Joint Distribution Committee. Includes information on the work of the JDC, Allied DP policy, coping with psychological trauma, perspectives of second generation children, commemoration, and the DP legacy. Contains a bibliography, glossary, and maps of major Jewish DP camps.

Sommers, Erik and Rene Kok, editors. Jewish Displaced Persons in Camp Bergen-Belsen 1945-1950: The Unique Photo Album of Zippy Orlin. Zwolle, Netherlands: Waanders, 2003. (HV 640.5 .J4 J48 2003) [Find in a library near you (external link)]

Presents the photo album of Zippy Orlin, a Jewish American social worker active in Bergen-Belsen after its conversion to the largest Jewish DP camp in Europe. Photos are arranged to demonstrate the diversity of life experiences in the camp and the resettlement process. Published in conjunction with the Netherlands Institute for War Documentation and the United States Holocaust Memorial Museum. Includes endnotes and biographies of contributors.

Warhaftig, Zorach. Relief and Rehabilitation: Implications of the UNRRA Program for Jewish Needs. New York: Institute of Jewish Affairs of the American Jewish Congress and World Jewish Congress, 1944. (D 808 .W275 1944) [Find in a library near you (external link)]

Discusses the establishment of UNRRA and its mandate for work with displaced persons in Germany, Austria, and Italy. Presents guidelines and regulations for Jewish American organizations to facilitate their work in the DP camps. Includes a war-era bibliography and an index.

Primary Sources and Documentation « top »

Harrison, Earl G. The Plight of the Displaced Jews in Europe: A Report to President Truman. New York: Reprinted by United Jewish Appeal for Refugees, Overseas Needs and Palestine on behalf of Joint Distribution Committee, United Palestine Appeal, National Refugee Service, 1945. (Rare D 808 .H35 1945a) [Find in a library near you (external link)]

Commissioned by President Harry S Truman the report documented and described the health and living conditions of the DPs, their long- and short term needs, how these needs were being met.

Milton, Sybil, and Frederick D. Bogan, editors. "American Jewish Joint Distribution Committee, New York." Vol. 10 of Archives of the Holocaust: An International Collection of Selected Documents, edited by Henry Friedlander and Sybil Milton. New York: Garland Publishing, Inc., 1995. (Reference D 810 .J4 A735 1989 v.10) [Find in a library near you (external link)]

Reproduces primary source documents held by the Joint Distribution Committee (JDC) in New York. Contains correspondence and other documents related to Holocaust survivors and Jewish DPs prepared between May 1945 and December 1950. Includes an overview of the archive and an annotated list of the documents.

Peck, Abraham, editor. "American Jewish Archives, Cincinnati: The Papers of the World Jewish Congress 1945-1950: Liberation and the Saving Remnant." Vol. 9 of Archives of the Holocaust: An International Collection of Selected Documents, edited by Henry Friedlander and Sybil Milton. New York: Garland, 1990. (Reference D 810 .J4 A735 1989 v.9) [Find in a library near you (external link)]

Reproduces primary source documents held by the World Jewish Congress in Cincinnati, Ohio. Contains correspondence and documentation concerning the Holocaust and Jewish relief efforts from 1933 through 1948. Includes an overview of the archive and an annotated list of the documents.

Union O. S. E. Report on the Situation of the Jews in Germany, October/December 1945. Geneva: Union O.S.E., 1946. (Rare D 809 .G3 U55 1946) [Find in a library near you (external link)]

Provides reports on the conditions in Neustadt and Bergen-Belsen DP camps. Presents information on the medical situation and rationing of food distribution in the camps.

United States Department of State, Office of Public Affairs. Foreign Affairs Background Summary: Displaced Persons. Washington, DC: Office of Public Affairs, Dept. of State, 1948. (D 808 .F67 1948) [Find in a library near you (external link)]

Contemporary account designed to help outsiders understand the DP problem. Addresses the common stereotypes of DPs in general and provides statistical information about nationalities, religions, ages, and skills. Recounts the procedures required for camp maintenance, including a list of organizations that helped support DP camps.

United States Displaced Persons Commission. Memo to America: The DP Story: The Final Report of the United States Displaced Persons Commission. Washington, DC: U.S. Government Printing Office, 1952. (D 808 .U5 1952) [Find in a library near you (external link)]

Provides a comprehensive overview of the laws that established the Commission, its organizational structure, and summaries of its activities. Discusses the arrival and final destinations of DPs within the United States, and the programs and agencies that assisted this process. Contains tables and statistics related to the Commission's work.

Wyman, David S. America and the Holocaust: A Thirteen-volume Set Documenting the Editor's Book "The Abandonment of the Jews". New York: Garland, 1989. (Reference D 810 .J4 W952 1988) [Find in a library near you (external link)]

Collection of primary sources that serves as a supplement to the author's book The Abandonment of the Jews: America and the Holocaust, 1941-1945. Includes documents, newspaper articles, reports, letters, interviews, and meeting notes from the Army, refugee agencies and boards, and various U.S. government departments. Volumes 9–11 cover the War Refugee Board, the responses of several countries to the refugee issue, as well as the United States' immediate involvement with DPs and immigration policies following the war.

Film and Video « top »

The Holocaust and "Yad Vashem"; Displaced Persons [videorecording]. Newark, NJ: PPI Entertainment Group, 1994. (Video Collection) [Find in a library near you (external link)]

Traces the history of Nazism from its earliest roots in 1918 through the horrors of the Holocaust and the period of DP camps and the beginnings of the State of Israel. Two cassettes.

The Long Way Home [videorecording]. Salt Lake City, UT: BWE Video, 1998. (Video Collection) [Find in a library near you (external link)]

Traces the lives and experiences of Holocaust survivors from the liberation of the camps, through the DP experience, and finally to the formation of the State of Israel. Includes archival footage, original broadcasts, and personal testimonies from survivors of the Holocaust.

Long is the Road [videorecording]. Waltham, MA: National Center for Jewish Film, 1995. (Video Collection) [Find in a library near you (external link)]

Profiles a young survivor who was deported to a death camp during the liquidation of the Warsaw Ghetto, escaped from a transport to take his chances in the countryside, and ultimately survived the war with a band of Jewish partisans to search for his family in the ruins of liberated Poland. Originally released in 1946 and produced by DPs in the American Zone of occupied Germany. In Yiddish, German and Polish with English subtitles.

Museum Web Resources « top »

Film and Video Archive: Displaced Persons

Presents archival film footage held by the Steven Spielberg Film and Video Archive at the United States Holocaust Memorial Museum, including images of DP camps, UNRRA activities, and postwar life for Holocaust survivors.

Holocaust Encyclopedia: Displaced Persons

Presents information on DPs and their experiences. Provides video clips of discussions with survivors, maps, illustrations, and links to online content.

Holocaust Encyclopedia: Displaced Persons Administration

Discusses the organizational and logistical aspects of international cooperation to administer and coordinate DP camps. Includes illustrations, maps, and links to online content.

Online Exhibitions: Life Reborn: Jewish Displaced Persons 1945-1951

Online presence for a special exhibition concerning DPs and their experiences. Includes timelines, photographs, maps, and a list of resources.

Additional Resources « top »

Subject Files

Ask at the reference desk to see the subject file labeled "Refugees" containing newspaper and periodical articles.

Subject Headings

To search library catalogs or other electronic search tools for materials on displaced persons, use the following Library of Congress subject headings to retrieve the most relevant citations:

Refugees, Jewish
Jews--Migrations
Political refugees--Europe
World War, 1939-1945--Concentration camps--Liberation
World War, 1939-1945--Refugees