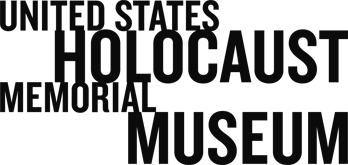 Anne Frank
Anne Frank
Introduction
Anne Frank was born in Frankfurt, Germany on June 12, 1929. After the Nazis appropriated power in 1933, the Frank family moved to Amsterdam and led a quiet life until the German invasion of the Netherlands in 1940. As a result of ever-increasing anti-Jewish measures and mounting uncertainty for their safety, the family went into hiding in July 1942, followed a week later by family friends, the van Pels, and their 15-year old son, Peter. Fritz Pfeffer joined the group in November 1942. The occupants of the Secret Annex, aided by friends, lived comfortably until August 4, 1944 when they were found and arrested by the SD. Anne died of typhus in March 1945 in Bergen-Belsen. Anne's father, Otto Frank, survived the war.
Anne kept several diaries during her stay in the Secret Annex. In them she described life in the Annex, her dreams, and her fears. These diaries survived the war, and the first version, edited by Otto Frank and a Dutch publishing house, was published in the Netherlands in 1947. The first German and English translations, published in 1950 and 1952 respectively, retained many of the passages deleted in the Dutch edition, including criticism of Anne's mother and Anne's awareness of her emerging sexuality. With the publication of The Diary of Anne Frank: The Critical Edition in 1986 (revised 2003), the Netherlands Institute for War Documentation verified the authenticity of the diaries.
Anne's diary has now been published in more than fifty languages; the total number of copies printed amounts to almost twenty million. The stage version of the diary premiered on Broadway on October 5, 1955, and received a Pulitzer Prize and a Tony Award. The film version followed in 1959.
The following bibliography was compiled to guide readers to materials on Anne Frank that are in the Library's collection. It is not meant to be exhaustive. Annotations are provided to help the user determine the item's focus, and call numbers for the Museum's Library are given in parentheses following each citation. Those unable to visit might be able to find these works in a nearby public library or acquire them through interlibrary loan. Follow the "Find in a library near you" link in each citation and enter your zip code at the Open WorldCat search screen. The results of that search indicate all libraries in your area that own that particular title. Talk to your local librarian for assistance.
Frank, Anne. Anne Frank: The Diary of a Young Girl. Garden City, NY: Doubleday, 1952. (D 810 .J4 F715 1952) [Find in a library near you (external link)]

First edition of the Diary to be published in English. Based on Anne's original and self-edited diaries, which were further edited by Otto Frank for publication. Includes an introduction by Eleanor Roosevelt.

Frank, Anne. Anne Frank's Tales from the Secret Annex. Garden City, NY: Doubleday, 1983. (PT 5881.16 .R26 V413 1983) [Find in a library near you (external link)]

A collection of Anne Frank's lesser-known writings, including short stories, fables, personal reminiscences, and essays.

Frank, Anne. The Diary of Anne Frank: The Revised Critical Edition. New York: Doubleday, 2003. (DS 135 .N5 A53413 2003) [Find in a library near you (external link)]

Revised and expanded version of the Critical Edition, originally published in 1989. Collates all of Anne's known writings, including different versions of her diary and her short stories. Also includes a summary of the document examination and handwriting identification analysis completed in 1986 by the Netherlands State Forensic Science Laboratory.

Frank, Anne. Diary of a Young Girl. West Hatfield, MA: Pennyroyal Press with Jewish Heritage Publishing, 1985. (Rare DS 135 .N5 F73 1985) [Find in a library near you (external link)]

Along with the text of the diary, includes finely etched plates that reflect the events, places, and people living in the Secret Annex.

Frank, Anne. The Diary of a Young Girl: The Definitive Edition. New York: Doubleday, 1995. (DS 135 .N6 F73313 1995) [Find in a library near you (external link)]

Based in large part on the edited version of the diary Anne created in 1944 in the hopes that it would be published after the War. Includes thirty percent more material than the shorter version of the diary Anne's father originally published.

Frank, Anne. The Works of Anne Frank. Garden City, NY: Doubleday, 1959. (PT 5834 .F828 A1 1959a) [Find in a library near you (external link)]

Includes the text of the diary, as well as Anne's personal reminiscences, essays, and stories.

Metselaar, Menno. The Story of Anne Frank. Amsterdam: Anne Frank House, 2004. (DS 135 .N6 F3492513 2004) [Find in a library near you (external link)]

Presents the diary of Anne Frank with descriptions throughout the text. Includes images of the diary, family photographs, and other illustrations.

Biographical Works « top »

English

Adler, David, and Karen Ritz. Picture Book of Anne Frank. New York: Holiday House, 1994. (DS 135 .N6 F7313 1993) [Find in a library near you (external link)]

An illustrated chronicle of the life of Anne Frank, who kept a diary during her family's attempts to hide from the Nazis in the 1940s. Written for children.

Amdur, Richard. Anne Frank. New York: Chelsea House Publishers, 1993. (DS 135 .N6 F7315 1993) [Find in a library near you (external link)]

A biography written for young adults and illustrated with photographs of Anne and her family, their helpers, and scenes from the Holocaust. Includes three appendices, a Further Reading section, a chronology, and an index. Part of the Chelsea House Library of Biography series.

Anne Frank Stichting. Anne Frank: A History for Today. Amsterdam: Anne Frank House, 1995. (DS 135 .N5 A535 1995) [Find in a library near you (external link)]

Uses illustrations and text to chronicle Anne's story, along with the history of the Holocaust. Interweaves this story with the experiences of Holocaust survivors and Frank family friends. Briefly comments on the state of post-war anti-Semitism and racism worldwide.

Ashby, Ruth. Anne Frank: Young Diarist. New York: Aladdin, 2005. (DS 135 .N6 F73157 2005) [Find in a library near you (external link)]

Recounts the life story of Anne Frank. Includes lists of further readings. Part of the Childhood of World Figures series, this book is written for young readers.

Brown, Gene. Anne Frank, Child of the Holocaust. New York: Blackbirch Marketing, 1997. (DS 135 .N6 F732 1991) [Find in a library near you (external link)]

A brief biography with illustrations that sets Anne's story in the larger context of the Holocaust. Includes a short glossary and bibliography. Written for young adults as part of the Library of Famous Women series.

Brown, Jonatha A. Anne Frank. Milwaukee, WI: World Almanac Library, 2004. (DS 135 .N6 F7323 2004) [Find in a library near you (external link)]

Tells the story of Anne Frank and the Holocaust through pictures and narrations. Includes statistics, a chronology, a glossary, recommended readings, and an index. Part of the Trailblazers of the Modern World series, this book is written for young readers.

Frank, Otto. Anne Frank and Family: Photographs. Amsterdam: Anne Frank House, 2004. (DS 135 .N6 F733433 2004) [Find in a library near you (external link)]

Compiles images of the Frank family taken by Otto Frank between 1926 and 1941. Includes captions, an introduction, and a list of family members and their fates.

Gies, Miep. Anne Frank Remembered: The Story of the Woman who Helped to Hide the Frank Family. New York: Simon and Schuster, 1987. (DS 135 .N5 A536 1987) [Find in a library near you (external link)]

One of the people who helped the Frank family while they were in hiding recalls life under Nazi occupation, including the day the Franks were discovered, her attempts to bribe the Gestapo to release the Franks, and the "Hunger Winter" in Holland. Includes photographs of the Frank family and their helpers.

Gold, Alison Leslie. Memories of Anne Frank: Reflections of a Childhood Friend. New York: Scholastic, 1997. (DS 135 .N6 P493 1997) [Find in a library near you (external link)]

An account of Anne Frank's life before and after she went into hiding by Hannah Pick-Goslar, a close childhood friend. Includes photographs of Hannah and Anne. Written for young adults.

Hansen, Jennifer, editor. Anne Frank. San Diego: Greenhaven Press, 2003. (DS 135 .N6 F7316 2003) [Find in a library near you (external link)]

Presents various essays which examine aspects of Anne's life in hiding, her arrest, the diary, and her legacy. Includes discussion questions, appendices, a chronology, recommended readings, and an index. Part of the People Who Made History series, this book is written for young readers.

Hermann, Spring. Anne Frank: Hope in the Shadows of the Holocaust. Berkeley Heights, NJ: Enslow, 2004. (DS 135 .N6 F73344 2004) [Find in a library near you (external link)]

Discusses the life of Anne Frank and the events of the Holocaust. Includes illustrations, a detailed chronology, chapter notes, a glossary, and an index. Part of the Holocaust Heroes and Nazi Criminals series, this book is written for young readers.

Hudson-Goff, Elizabeth, and Jonatha A. Brown. Anne Frank. Milwaukee, WI: World Almanac Library, 2006. (DS 135 .N6 F733449 2006) [Find in a library near you (external link)]

Graphic novel recounting the life of Anne Frank through illustrations and a chronological story line. Includes a list of suggested readings and Web sites of interest. Part of the World Almanac Library series, this book is written for young readers.

Hurwitz, Johanna. Anne Frank: Life in Hiding. Philadelphia, PA: Jewish Publication Society, 1988. (DS 135 .N6 F7335 1988) [Find in a library near you (external link)]

A short biography of Anne written for young adults. Includes black-and-white drawings and a chronology of important dates.

Johnson, Emma. Anne Frank. Austin, TX: Raintree Steck-Vaughn, 2002. (DS 135 .N6 F7336 2002) [Find in a library near you (external link)]

Details the life of Anne Frank, the history of the Holocaust, and the postwar publication of her diary. Includes illustrations, a glossary, timeline, recommendations for further reading, and an index. Part of the Twentieth-Century History Makers series, this book is written for young readers.

Kniesmeyer, Joke. "Frank, Anne." In The Encyclopedia of the Holocaust, edited by Israel Gutman, 519-524. New York: Macmillan, 1990. (Ref D 810 .J4 E6 1990 v.2) [Find in a library near you (external link)]

Briefly describes Anne Frank's family life, their time in hiding, the diary, and the Anne Frank House in Amsterdam.

Koestler-Grack, Rachel A. The Story of Anne Frank. Philadelphia, PA: Chelsea Clubhouse, 2004. (DS 135 .N6 F73375 2004) [Find in a library near you (external link)]

Details Anne's life and the postwar publication of her diary. Includes illustrations, lists of facts and important dates, biographies of other important women of Anne Frank's time, a glossary, suggested readings, and an index. Part of the Breakthrough Biographies series, this book is written for young readers.

Kramer, Ann. Anne Frank: The Young Writer who Told the World Her Story. Washington, DC: National Geographic, 2007. (DS 135 .N6 F73385 2007) [Find in a library near you (external link)]

Illustrated introduction to the life and writings of Anne Frank. Written for young readers, ages 9-12.

Lee, Carol Ann. Roses from the Earth: The Biography of Anne Frank. London: Viking, 1999. (DS 135 .N6 F7334 1999) [Find in a library near you (external link)]

An authoritative, detailed biography depicting Anne's life and death, as well as that of the other occupants of the Secret Annex. Foreword written by Buddy Elias, last living direct relative of Anne Frank and president of the Anne Frank-Fonds. Includes notes, a selected bibliography, and an index.

Lee, Carol Ann. A Friend Called Anne: One Girl's Story of War, Peace, and a Unique Friendship with Anne Frank. New York: Viking, 2005. (DS 135 .N6 F73392 2005) [Find in a library near you (external link)]

Retells the story of Jacqueline van Maarsen, Anne's best friend before she went into hiding. Discusses the friendship, van Maarsen's wartime experiences, and the fame of Anne's diary. Includes several letters from Anne to Jackie. Written for young readers.

Lindwer, Willy. The Last Seven Months of Anne Frank. New York: Pantheon Books, 1991. (DS 135 .N6 F734413 1991) [Find in a library near you (external link)]

An account of what happened to Anne between her arrest in August 1944 until her death seven months later. Provides the eyewitness testimony of six Jewish female survivors who describe Anne's ordeals as she was transported to Westerbork, Auschwitz, and finally, Bergen-Belsen. Based on the film of the same name.

Müller, Melissa. Anne Frank: The Biography. New York: Metropolitan Books, 1998. (DS 135 .N6 F7349713 1998) [Find in a library near you (external link)]

A detailed biography of Anne Frank that portrays both her life in hiding and her death. Draws upon exclusive interviews with family and friends, previously unavailable correspondence, and five additional, unpublished pages of the diary. Includes a diagram of Anne's family tree. The Library also has an edition in German under the title, Das Mädchen Anne Frank: Die Biographie, and the story of Müller's research in the video, Anne Frank: The Missing Chapter.

Pressler, Mirjam. Anne Frank: A Hidden Life. New York: Dutton Children's Books, 2000. (DS 135 .N6 F73513 2000) [Find in a library near you (external link)]

Explores the background in which Anne Frank's life and diary were set, and presents detailed descriptions of the other occupants of the Secret Annex. Written for young adults by the editor of the definitive edition of the diary.

Rol, Ruud van der. Anne Frank, Beyond the Diary: A Photographic Remembrance. New York: Viking, 1993. (DS 135 .N6 F7385 1993) [Find in a library near you (external link)]

Uses extensive photographs and full-color illustrations to chronicle the life of the Frank family both before and during their time in hiding, and places their story in the context of the Holocaust. Includes a glossary, a chronology, and a bibliography, along with a brief essay regarding the different versions of the diary. Written for young adults. The Library also has an edition in French under the title, Anne Frank: Une Vie.

Saunders, Nicholas J. The Life of Anne Frank. Columbus, OH: School Specialty, 2006. (DS 135 .N6 F73558 2006) [Find in a library near you (external link)]

Graphic novel recounting the life of Anne Frank through illustrations and a chronological story line. Includes a timeline, list of facts, a glossary, and an index. Part of the Stories from History series, this book is written for young readers.

Sawyer, Kem Knapp. Anne Frank. New York: DK Publishing Company, 2004. (DS 135 .N6 F73395 2004) [Find in a library near you (external link)]

Intersperses the story of Anne Frank with photographs and illustrations to portray the history of the Holocaust. Includes a timeline of Anne's life, source notes, and an index.

Schnabel, Ernst. Anne Frank: A Portrait in Courage. New York: Harcourt, Brace, 1958. (D 810 .J4 S32 1958) [Find in a library near you (external link)]

A biography of Anne Frank's life before she went into hiding, based on interviews with her schoolmates, friends, and acquaintances who survived the war. Interweaves excerpts from Anne's diary with a narrative that presents a well-rounded picture of her life before the war. The Library also has an edition in German under the title, Anne Frank: Spur eines Kindes: Ein Bericht.

Shapiro, Edna, editor. "The Reminiscences of Victor Kugler, the Mr. Kraler of Anne Frank's Diary." Yad Vashem Studies 13 (1979): 353-385. (DS 135.E83 Y3 v. 13) [Find in a library near you (external link)]

Presents the first-person account of Victor Kugler, a colleague of Otto Frank, who assisted the Frank family during their time in hiding. Includes a description of Mr. Kugler's attempts to help the Frank family as well as a detailed account of his arrest and imprisonment for helping Jews.

Van Maarsen, Jacqueline. My Friend Anne Frank. New York: Vantage Press, 1989. (DS 135 .N6 F7335513 1989) [Find in a library near you (external link)]

Anne's best friend in Amsterdam, known to Anne as "Jopie," interweaves her own remembrances of Anne with selections from the diary.

Wiesenthal, Simon. "Epilogue to Anne Frank's Diary." In The Murderers Among Us: The Simon Wiesenthal Memoirs, 171-183. New York: McGraw-Hill, 1967. (D 804 .G4 W47 1967) [Find in a library near you (external link)]

Recounts the author's difficult attempt to locate Anne Frank's arrestor, Karl Silberbauer, and describes what became of Silberbauer after his involvement in the Frank family's arrest became known.

Williams, Brian. The Life and World of Anne Frank. Oxford: Heinemann Library, 2004. (DS 135 .N6 F73873 2004) [Find in a library near you (external link)]

Account of Anne Frank's life and diary in relation to the history of World War II. Includes a glossary, index, and many photographs and illustrations.

Wilson, Cara. Dear Cara: Letters from Otto Frank. Sandwich, MA: North Star Publications, 2001. (DS 135 .S93 F738 2000) [Find in a library near you (external link)]

Recounts Wilson's correspondence with Otto Frank during the 1960s and 1970s, and explains the relationship that formed between the two during this turbulent part of the author's life. Portions of this work were previously published in Wilson's earlier book Love, Otto.

Wilson, Cara. Love, Otto: The Legacy of Anne Frank. Kansas City, MO: Andrews and McMeel, 1995. (DS 135 .S93 F738 1995) [Find in a library near you (external link)]

Reproductions of the twenty-two years of correspondence between Otto Frank and Cara Weiss (now Wilson), a devotee of Anne Frank since reading her diary at the age of twelve.

Woog, Adam. Anne Frank. San Diego: Lucent Books, 2004. (DS 135 .N6 F73875 2004) [Find in a library near you (external link)]

Discusses Anne's life before hiding, her period in the attic, her arrest and death, and the postwar efforts to publish her diary. Contains illustrations, endnotes, references, recommendations for further reading, and an index. Part of the Heroes and Villains series, this book is written for young readers.

Woronoff, Kristen. Anne Frank: Voice of Hope. Detroit, MI: Blackbirch Press, 2002. (DS 135 .N6 F7388 2002) [Find in a library near you (external link)]

Briefly discusses Anne's life and the publication of her diary. Includes illustrations, a glossary, references, and an index. Part of the Famous Women series, this book is written for young readers.

Dutch

Zee, Nanda van der, and Fritz Pfeffer. De Kamergenoot van Anne Frank. Amsterdam: Lakeman Publishers, 1990. (DS 135 .N6 P4858 1990) [Find in a library near you (external link)]

A biography of Fritz Pfeffer, one of the occupants of the Secret Annex.

French

Rol, Ruud van der. Anne Frank: Une Vie. Amsterdam: Fondation Anne Frank, 1992. (Oversize DS 135 .N6 F738514 1992) [Find in a library near you (external link)]

Uses extensive photographs and full-color illustrations to chronicle the life of the Frank family both before and during their time in hiding, and places their story in the context of the Holocaust. Includes a glossary, a chronology, and a bibliography, along with a brief essay regarding the different versions of the diary. Written for young adults. The Library also has an edition in English under the title, Anne Frank, Beyond the Diary: A Photographic Remembrance.

German

Alexander-Ihme, Esther, et al. "Früher wohnten wir in Frankfurt--": Frankfurt am Main und Anne Frank. Frankfurt am Main: Amt für Wissenschaft und Kunst der Stadt Frankfurt am Main, 1985. (D 810 .J4 F78 1985) [Find in a library near you (external link)]

Describes Anne's early years in Frankfurt before moving to Amsterdam. Focuses primarily on the lives of Otto and Edith Frank.

Hellwig, Joachim, and Günther Deicke. Ein Tagebuch für Anne Frank. Berlin: Verlag der Nation, [1959]. (D 810 .J4 H35 1959) [Find in a library near you (external link)]

A photographic essay that places the life of Anne Frank within the context of the events of the Holocaust and the Second World War.

Müller, Melissa. Das Mädchen Anne Frank: Die Biographie. München: Claasen, 1998. (DS 135 .N6 F73497 1998) [Find in a library near you (external link)]

A detailed biography of Anne Frank that portrays both her life in hiding and her death. Draws upon exclusive interviews with family and friends, previously unavailable correspondence, and five additional, unpublished pages of the diary. Includes a diagram of Anne's family tree. The Library also has an edition in English under the title, Anne Frank: The Biography.

Schnabel, Ernst. Anne Frank: Spur eines Kindes: Ein Bericht. New York: Harcourt, Brace, 1958. (D 810 .J4 S32 1958) [Find in a library near you (external link)]

A biography of Anne Frank's life before she went into hiding, based on interviews with her schoolmates, friends, and acquaintances who survived the war. Interweaves excerpts from Anne's diary with a narrative that presents a well-rounded picture of her life before the war. The Library also has an edition in English under the title, Anne Frank: A Portrait in Courage.

Steen, Jürgen, et al. Anne aus Frankfurt: Leben und Lebenswelt Anne Franks. Frankfurt am Main: Historisches Museum Frankfurt am Main, 1990. (DS 135 .G42 H52 FRA A56 1990) [Find in a library near you (external link)]

Describes life for the Franks in Frankfurt and Amsterdam, as well as conditions in both cities while the Franks were living there.

The Anne Frank House « top »

Anne Frank House: A Museum with a Story. 's-Gravenhage: Sdu Uitgeverij Koninginnegracht, 1992. (D 804.175 .A47 A55213 1992) [Find in a library near you (external link)]

An historical look at the actual canal-side house where Anne Frank wrote her diary. Reviews the story of the Frank family and their time in hiding. Contains illustrations of the house and the surrounding area.

Anne Frank House: A Museum with a Story. Amsterdam: Anne Frank House, 1999. (Oversize DS 135 .N6 F7384 1999) [Find in a library near you (external link)]

An extensively illustrated work with images from the collection and exhibition of the Anne Frank House, quotations from the diary, and other photographs from the Holocaust period.

Roodnat, A.C., and M. de Klijn. A Tour of the Anne Frank House in Amsterdam. Amsterdam: Anne Frank Foundation, 1971. (DS 135 .N4 T68 1971) [Find in a library near you (external link)]

Reviews the history of the Netherlands from the end of World War I through the Holocaust as presented in the exhibition panels in the Anne Frank House. Also briefly describes Anne's life and the diary's history.

Westra, Hans. Inside Anne Frank's House: An Illustrated Journey Through Anne's World. Woodstock, NY: Overlook Duckworth, 2004. (Oversize DS 135 .N6 F733565 2004) [Find in a library near you (external link)]

Presents a detailed view of the Anne Frank House Museum and the Secret Annex. Includes vintage and present-day photographs of the building, including office space, living quarters, and other items described in the diary. Contains a bibliography, illustrations, photographs of the Frank family, and an index of quotations.

Scholarly Evaluations « top »

English

Bloom, Harold, editor. Scholarly Look at the Diary of Anne Frank. Philadelphia, PA: Chelsea House, 1999. (DS 135 .N6 F7356 1999) [Find in a library near you (external link)]

An collection of essays focusing on the moral and historical aspects of Anne's diary. Features contributions from Bruno Bettelheim, Cynthia Ozick, and Sander L. Gilman. Includes a chronology, a bibliography, and an index.

Brenner, Rachel Feldhay. Writing as Resistance: Four Women Confronting the Holocaust: Edith Stein, Simone Weil, Anne Frank, Etty Hillesum. University Park: Pennsylvania State University Press, 1997. (D 804.19 .B74 1997) [Find in a library near you (external link)]

Examines Anne Frank's autobiographical writing as intellectual resistance within the context of the historical, cultural, and philosophical attitudes that existed during the Holocaust period. Also discusses the writings of Edith Stein, Simone Weil, and Etty Hillesum.

Costa, Denise de. Anne Frank and Etty Hillesum: Inscribing Spirituality and Sexuality. New Brunswick, NJ: Rutgers University Press, 1998. (DS 135 .N6 F732613 1998) [Find in a library near you (external link)]

Explores the significance of sex and gender during the Holocaust by focusing on the writings of two Jewish women, Anne Frank and Etty Hillesum. Considers Anne Frank's writing from a psychoanalytical approach, emphasizing the function of writing in the development of self-identity. The Library also has an edition in Dutch under the title, Anne Frank & Etty Hillesum: Spiritualiteit, Schrijverschap, Seksualiteit.

Enzer, Hyman Aaron, and Sandra Solotaroff-Enzer, editors. Anne Frank: Reflections on Her Life and Legacy. Urbana: University of Illinois Press, 2000. (DS 135 .N6 F73 2000) [Find in a library near you (external link)]

A collection of thirty-one essays on the intellectual and personal reactions to Anne Frank's diary since its 1947 publication. Includes contributions from Miep Gies, Ernst Schnabel, Deborah Lipstadt, and Philip Roth. Also provides a bibliography and an index, along with appendices on Anne's writings and Anne Frank organizations.

Galen Last, Dick van, and Rolf Wolfswinkel. Anne Frank and After. Amsterdam: Amsterdam University Press, 1996. (D 810 .J4 G343 1996) [Find in a library near you (external link)]

Interweaves the history of the Dutch Holocaust with writing selections from Holocaust victims and survivors. Concludes each chapter with a short, biographical note about the experiences of Anne Frank and her family. Includes a chronology, bibliography, index, endnotes, and short biographies of contributors. Part of the Dutch Holocaust Literature in Historical Perspective series.

Graver, Lawrence. An Obsession with Anne Frank: Meyer Levin and the Diary. Berkeley: University of California Press, 1995. (PS 3523 .E7994 Z7 1995) [Find in a library near you (external link)]

Explores the controversy between Meyer Levin and Otto Frank on the appropriation and interpretation of Anne's Diary, and the dispute's effect on Levin's life and career. Also examines post-war American attitudes toward Jews and representations of the Holocaust. Includes a bibliography and an index.

Otto Frank File. New York: YIVO Institute for Jewish Research, 2007. (DS 135 .S93 F738 2007) [Find in a library near you (external link)]

Contains primary source documents documenting Otto Frank's efforts to emigrate from Holland in 1941 with his family. Includes a timeline of his file, articles on the Dutch Jews under Nazi occupation, and analysis of American refugee policy between 1938 and 1941.

Rittner, Carol Ann, editor. Anne Frank in the World: Essays and Reflections. New York: M.E. Sharpe, 1998. (DS 135 .N6 F7317 1998) [Find in a library near you (external link)]

A collection of essays exploring the larger implications of Anne Frank's Diary and its value in modern society. Originally conceived as part of an exhibition entitled "Anne Frank in the World: 1929-1945". Includes a bibliography, videography, and teaching resources.

Rosenfeld, Alvin H. "Anne Frank and the Future of Holocaust Memory." Washington, DC: United States Holocaust Memorial Museum, Center for Advanced Holocaust Studies, 2005. (DS 135 .N6 F7355 2005) [Find in a library near you (external link)]

Discusses changes in the perception of Anne Frank's diary from its initial publication to the present. Analyzes Holocaust memory and commemoration, especially the use of Anne Frank's image, during the last several decades as a vehicle for discourse. Includes endnotes.

Dutch

Costa, Denise de. Anne Frank & Etty Hillesum: Spiritualiteit, Schrijverschap, Seksualiteit. Amsterdam: Balans, 1996. (DS 135 .N6 F7326 1996) [Find in a library near you (external link)]

Explores the significance of sex and gender during the Holocaust by focusing on the writings of two Jewish women, Anne Frank and Etty Hillesum. Considers Anne Frank's writing from a psychoanalytical approach, emphasizing the function of writing in the development of self-identity. The Library also has an edition in English under the title, Anne Frank and Etty Hillesum: Inscribing Spirituality and Sexuality.

German

Hächler, Beat, et al. Anne Frank und Wir. Zürich: Chronos, 1995. (D 810 .J4 A55 1995) [Find in a library near you (external link)]

Describes Anne Frank's life in the context of the Holocaust. Also analyzes life in Switzerland during the War and today.

Artistic Interpretations « top »

Agosín, Marjorie. Dear Anne Frank. Washington, DC: Azul Editions, 1994. (PQ 8098.1 .G6 D4 1994) [Find in a library near you (external link)]

Poetry about Anne Frank, in both English and Spanish.

Goodrich, Frances. The Diary of Anne Frank. New York: Dramatists Play Service, 1986. (PS 3513 .O53515 D5 1986) [Find in a library near you (external link)]

A dramatization of the diary, originally performed in 1955. Includes information necessary for putting on the play, such as stage directions, set design, light and sound cues, prop and costume lists, music, and a key to pronunciations.

Kniesmeyer, Joke. Anne Frank in the World, 1929-1945. Amsterdam: Anne Frank Stichting and B. Bakker, 1985. (DS 146 .G4 K57 1985) [Find in a library near you (external link)]

Catalog of a photographic exhibition mounted at the Anne Frank Center in Amsterdam. Includes images of Anne Frank and her family not previously published, as well as photographs on a broad range of subjects related to Anne Frank's life and death. Parallel text in English and Dutch.

Melnick, Ralph. The Stolen Legacy of Anne Frank: Meyer Levin, Lillian Hellman, and the Staging of the Diary. New Haven: Yale University Press, 1997. (PS 3523 .E7994 Z76 1997) [Find in a library near you (external link)]

Documents Meyer Levin's efforts to bring his dramatization of the Diary of Anne Frank to the stage and the lengthy legal battle that ensued.

Naydler, Nick, and Greg Tricker. For Anne Frank. Bristol, UK: Loxwood Stoneleigh, 1991. (PR 6064 .A59 F6 1991) [Find in a library near you (external link)]

Juxtaposes the full-color images of Tricker's cycle of "Paintings for Anne Frank" with Nick Naydler's poetry about Anne and the significance of her life.

Rothenberg, Ellen. The Anne Frank Project. Santa Barbara: University Art Museum, University of California, 1993. (N 6537 .R6284 A4 1993) [Find in a library near you (external link)]

A companion piece to an art exhibition of the same title. Juxtaposes images from the exhibit with an essay describing the artist's attempt to express through Anne Frank historical and contemporary issues of personal identity and responsibility. Includes numerous illustrations as well as full-color inserts of a few of the installations.

Steenmeijer, Anna G., editor. A Tribute to Anne Frank. Garden City, NY: Doubleday, 1971. (Oversize D 810 .J4 S7413 1971) [Find in a library near you (external link)]

A compilation of poems, art work, and articles regarding the importance of Anne Frank's experience to a contemporary understanding of the Holocaust. Includes readers' responses to the diary and some previously unpublished writings by Anne Frank. Examines the place of the diary in education and the impact of various dramatic and film adaptations of Anne's story.

Educational Resources « top »

Anne Frank, The Diary of a Young Girl: Reproducibles and Teacher Guide. Logan, IA: Perfection Learning Corporation, 1993. (D 804.33 .A555 1993) [Find in a library near you (external link)]

A collection of resources designed to expand upon a prepared lesson plan and help set Anne's diary in historical context. Includes primary source documents, excerpts from notable writings, maps, images, a chronology, and a glossary. Provides suggested readings, activities, and discussion questions, along with guidelines for use of the materials.

Grobman, Alex. Anne Frank in Historical Perspective: A Teaching Guide for Secondary Schools. Los Angeles: Martyrs Memorial and Museum of the Holocaust of the Jewish Federation Council of Greater Los Angeles, 1995. (DS 135 .N6 F35 1995) [Find in a library near you (external link)]

A collection of articles written for educators about the diary and its historical context. Includes a chronology, bibliography, and short biographies of the contributors.

Heims, Neil. Reading the Diary of Anne Frank. Philadelphia, PA: Chelsea House, 2006. (DS 135 .N6 F733436 2005) [Find in a library near you (external link)]

Provides students pre-reading context, character descriptions, narrative technique, plot and setting analysis, and insights on themes and symbols in the text. Includes endnotes, a bibliography, suggestions for further reading, and an index. Written for young readers.

Kopf, Hedda Rosner. Understanding Anne Frank's The Diary of a Young Girl: A Student Casebook to Issues, Sources and Historical Documents. Westport, CT: Greenwood Press, 1997. (DS 136 .N6 F338 1997) [Find in a library near you (external link)]

A student resource designed to enrich Anne Frank's diary with historical documents that illuminate its political and social context. Includes first person accounts of Anne's last seven months, Holocaust narratives, newspaper articles from the period, and reproductions of other historical documents. Provides questions for discussion and suggested readings for each topic. Also includes a glossary and index.

Merti, Betty. The World of Anne Frank: Readings, Activities, and Resources. Portland, ME: J. Weston Walch, 1984. (DS 135 .N6 F7336 1984) [Find in a library near you (external link)]

A teaching unit with eight different student readings and seven unique activities. Each activity includes vocabulary words, quizzes for reading comprehension, discussion and essay questions, and topics for research reports. Also provides a lengthy bibliography and reproducible images.

Moger, Susan. Teaching the Diary of Anne Frank: An In-depth Resource for Learning about the Holocaust through the Writings of Anne Frank. New York: Scholastic Professional Books, 1998. (DS 135 .N6 F73362 1998) [Find in a library near you (external link)]

A teachers' guide providing background information, primary source documents, and numerous photographs relating to the diary. Daily lessons include questions for discussion, journal ideas, and suggested projects. Provides a list of additional resources by format and grade level.

Rubin, Susan Goldman. Searching for Anne Frank: Letters from Amsterdam to Iowa. New York: Harry N. Abrams, 2003. (DS 135 .N6 F73556 2003) [Find in a library near you (external link)]

Presents the experiences of Juanita Jane Wagner, Anne's American pen pal from Iowa. Includes the text of letters sent from Anne to Juanita at the start of the war. Contains illustrations, references, and an index. Written for young readers.

Shawn, Karen. The End of Innocence: Anne Frank and the Holocaust. New York: International Center for Holocaust Studies, Anti-Defamation League of B'nai B'rith, 1989. (D 810 .E25 S42 1989) [Find in a library near you (external link)]

A lesson plan for studying the Holocaust through the story of Anne Frank. Composed of five separate lessons, each focused around excerpts from Anne's diary. Includes discussion and reflection questions and additional reproducible readings for each lesson, as well as a chronology and glossary. Also provides background information on the Holocaust and an annotated list of resources.

Warren, Myrna Jean. Anne Frank: The Diary of a Young Girl: Curriculum Unit. Rocky River, OH: The Center for Learning, 1988. (D 804.33 .W37 1988) [Find in a library near you (external link)]

A collection of ten lessons on Anne Frank and the Holocaust. Provides a daily lesson plan with discussion questions, handouts, readings, and activities. Also includes three short tests, a list of optional activities, and a bibliography.

Film, Video and Music « top »

Anne Frank in Maine [videorecording]. New York: Anti-defamation League of B'nai B'rith, 1981. (Video Collection) [Find in a library near you (external link)]

A documentary that follows a junior high class as they learn about the Holocaust and stage a performance of the Diary of Anne Frank. Includes comments from the townspeople, students, and parents about the Holocaust study program and its effect on the children involved.

Anne Frank Remembered [videorecording]. Culver City, CA: Columbia Tri-Star Home Video, 1995. (Video Collection) [Find in a library near you (external link)]

Utilizes archival photographs, documents, and a home movie to present the life of Anne Frank.

Anne Frank: The Missing Chapter [videorecording]. Chicago: Home Vision Select, 1999. (Video Collection) [Find in a library near you (external link)]

Describes Melissa Müller's research in preparation for writing her 1998 biography of Anne Frank. Focuses particularly on the five additional, crucial pages of Anne's diary that had never been published.

Cohen, Michael. I Am Anne Frank [sound recording]. New York: Anne Frank Center USA, 1996. (Compact Disk) [Find in a library near you (external link)]

Musical selections based on the original theatrical production of Yours, Anne and Anne Frank: Diary of a Young Girl. Performed by Andrea Marcovicci, Stephen Bogardus, and members of the American Symphony Orchestra.

Dear Kitty [videorecording]. Amsterdam: Anne Frank Stichting, 1987. (Video Collection) [Find in a library near you (external link)]

Provides a brief overview of the life of Anne Frank, as well as a discussion of the Holocaust, Fascism, anti-Semitism, and racism in the past and present.

Diary of Anne Frank [videorecording]. Beverly Hills: FoxVideo, 1995. (Video Collection) [Find in a library near you (external link)]

The 1959 motion picture adaptation of the 1955 Broadway play. Includes the original theatrical trailer.

Just a Diary [videorecording]. Amsterdam: Anne Frank Stichting, 1984. (Video Collection) [Find in a library near you (external link)]

Chronicles the story of Anne Frank through the eyes of a 17-year-old Dutch girl who played the part of Anne in a stage performance. Includes scenes from the stage performance, as well as historical film material and still photographs concerning the Frank family, the rise of Hitler, and the Holocaust. Parts in Dutch with English subtitles.

The Last Seven Months of Anne Frank [videorecording]. Teaneck, NJ: Ergo Media, 1994. (Video Collection) [Find in a library near you (external link)]

Documents the final months of Anne Frank's life. Based on the eyewitness testimony of six Jewish female survivors who describe Anne's ordeals as she was transported to Westerbork, Auschwitz, and finally, Bergen-Belsen. Also available as a book.

The Life of Anne Frank [videorecording]. Princeton, NJ: Films for the Humanities & Sciences, 1988. (Video Collection) [Find in a library near you (external link)]

A 25-minute documentary that sets Anne Frank's life in historical context, examining the Holocaust, anti-Semitism, Fascism, and racism.

The Short Life of Anne Frank [videorecording]. Amsterdam: Anne Frank Stichting, 2002. (Video Collection) [Find in a library near you (external link)]

A 28-minute film that tells the story of Anne Frank's life using quotations from her diary, photographs from the Frank family album, and historical film extracts, including the only film footage of Anne Frank. Covers Anne's life, her diary, her family, and the Secret Annex, and sets it all in historical context by also addressing World War II and the Nazi persecution of the Jews.

The World of Anne Frank [videorecording]. Teaneck, NJ: Ergo Media, 1987. (Video Collection) [Find in a library near you (external link)]

A 28-minute docudrama about Anne Frank's life. Includes interviews with Otto Frank and several individuals who assisted the Frank family while they were in hiding.

Museum Web Resources « top »

Holocaust Encyclopedia: Anne Frank

Briefly describes the circumstances that forced the Frank family into hiding, the conditions under which they lived in the Secret Annex, and their subsequent arrest and imprisonment. Addresses Anne's fate, along with that of her family, and summarizes the impact her diary has had in the world. Includes photographs of Anne and her family, a map identifying her different locations during the war, and links to related Web sites.

Additional Resources « top »

Subject Files

Ask at the reference desk to see the subject files labeled "Frank, Anne" containing newspaper and periodical articles.

Subject Headings

To search library catalogs or other electronic search tools for materials on Anne Frank or related topics, use the following Library of Congress subject headings to retrieve the most relevant citations:

Frank, Anne, 1929-1945
Frank, Anne, 1929-1945--Diaries
Frank, Otto, 1889-1980
Frank family
Gies, Miep, 1909-
Holocaust, Jewish (1939-1945)--Netherlands
Jews--Netherlands--Amsterdam
Jews--Netherlands--Biography