Les personnes déplacées — Photographie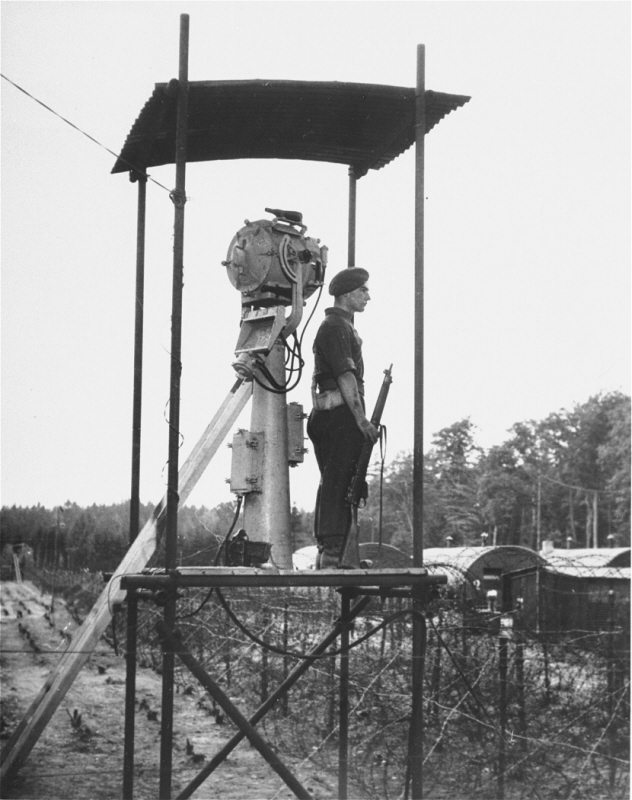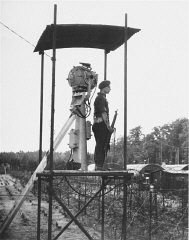 Un garde britannique dans un mirador au camp de personnes déplacées de Poppendorf, après l'arrivée des réfugiés juifs débarqués de force de l'"Exodus 1947", un bateau de réfugiés. Photo prise par Henry Ries. Allemagne, septembre 1947.
— Henry Ries / The New York Times Copyright © The New York Times.
---
Articles encyclopédiques relatant l'Holocauste:
---
Copyright © United States Holocaust Memorial Museum, Washington, DC
Translation Copyright © Mémorial de la Shoah, Paris, France