Theresienstadt: vida cultural — Fotografía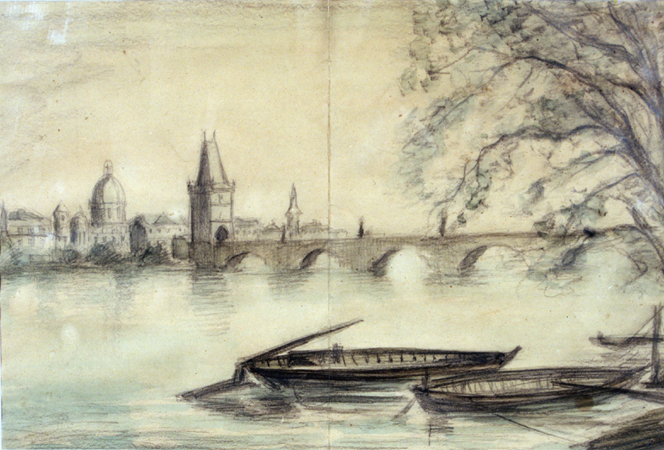 Pintura del río Vltava de Praga, pintada en 1943 en Theresienstadt por el prisionero Bedrich Fritta a partir de una fotografía. Frita (1909-1945) fue un artista judío checo que hizo dibujos y pinturas en los que representó las condiciones del campo-ghetto de Theresienstadt. Fritta fue deportado a Auschwitz en octubre de 1944, donde murió una semana después de su llegada.
— USHMM, courtesy of Edgar and Hana Krasa
Copyright © United States Holocaust Memorial Museum, Washington, D.C.