Lublin/Majdanek Concentration Camp: Conditions — Fotografía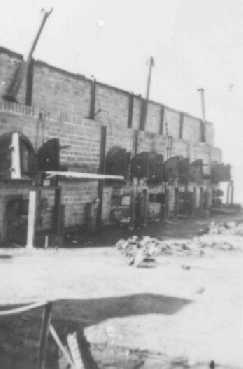 View of the furnaces remaining in the Majdanek camp by the time of liberation. The Germans had attempted to destroy the building as Soviet forces advanced in 1944. Majdanek, Poland, after July 22, 1944.
— Instytut Pamieci Narodowej
Copyright © United States Holocaust Memorial Museum, Washington, D.C.