Fotografía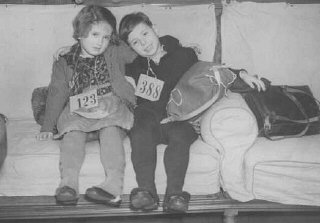 Niños judíos refugiados, parte de un transporte de niños (Kindertransport) de Alemania, al llegar a Harwich. Gran Bretaña, el 12 de diciembre de 1938.
— Institute of Contemporary History and Wiener Library Limited
---
Artículos relacionados en la Enciclopedia del Holocausto:
---
Copyright © United States Holocaust Memorial Museum, Washington, D.C.