US Army Trials in Postwar Germany — Photograph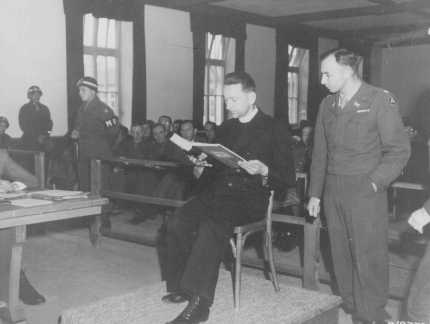 Polish priest Theodore Korcz reads from a medical record presented as evidence at the trial of former personnel from the Dachau concentration camp. The log recorded the deaths of several Catholic priests who were used as subjects in malaria experiments. US Chief Prosecutor Lieutenant Colonel William Denson stands next to him. November 22, 1945.
— National Archives and Records Administration, College Park, Md.
Copyright © United States Holocaust Memorial Museum, Washington, DC