Death Marches — Photograph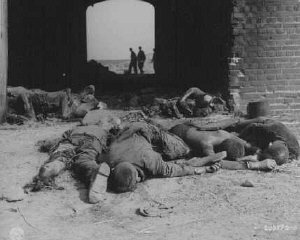 Burned bodies of former prisoners of Rottleberode, a subcamp of Dora-Mittelbau, lie near the entrance to a barn that had been set afire by SS troops while the prisoners were on a death march. Gardelegen, Germany, April 18, 1945.
— National Archives and Records Administration, College Park, Md.
Copyright © United States Holocaust Memorial Museum, Washington, DC