Behind Every Name a Story: Index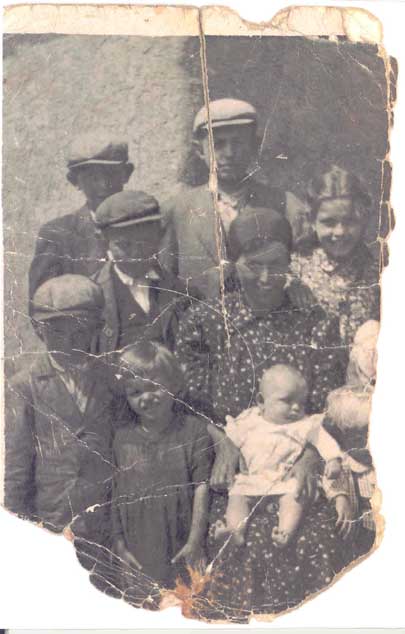 Portrait of the Rot family, taken by a photographer in Munkacs ghetto, Hungary, 1944. After the Holocaust, Miriam—the eldest daughter—recovered this photograph. It is the only surviving portrait of her family.
Behind Every Name a Story (BENAS) is a project of the Museum's Holocaust Survivors and Victims Resource Center.
The BENAS web project consists of essays describing survivors' experiences during the Holocaust. Guidelines for submitting essays can be found by following the links below.
The Museum honors as survivors any persons, Jewish or non-Jewish, who were displaced, persecuted, or discriminated against due to the racial, religious, ethnic, social, and political policies of the Nazis and their collaborators between 1933 and 1945. In addition to former inmates of concentration camps, ghettos, and prisons, this definition includes, among others, people who were refugees or were in hiding.
READ STORIES

Jakob Blankitny
Jakob Blankitny (Español)
Irene (Blász) Csillag
Miriam (Rot) Eshel
Haya Friedman
Manya Friedman
Mara Ginic
Grossman family
Miroslav (Fred) Grunwald
Pieter (Peter) Kohnstam
Joseph Moses Lang
Heinz Raphael
Barbara Rebhun
Irene Safran
Agnes (Mendelovits) Wohl
Copyright © United States Holocaust Memorial Museum, Washington, DC
Encyclopedia Last Updated: May 11, 2012