Hidden Children: Choices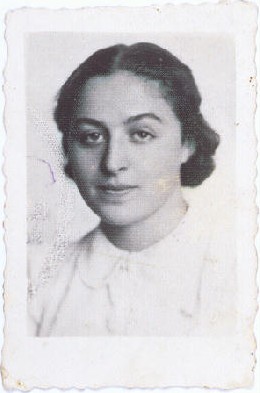 Parting from one's child was a difficult experience for parents who placed their offspring with foster families. Eda Künstler entrusted this photograph of herself to her daughter's rescuer, Zofji Sendler. On the back it is inscribed, "Anita's real mother."
— US Holocaust Memorial Museum
The vast majority of Jews in German-occupied Europe never went into hiding, for many reasons. Hiding meant leaving behind relatives, risking immediate and severe punishment, and finding an individual or family willing to provide refuge. Many Jews, no doubt, held out the hope that the threat of death would pass or that they could survive until the Allied victory.
Sadly, the willingness or ability of the non-Jewish populations to rescue Jewish lives never matched the Nazis' vehement desire to destroy them. Even in countries where hatred for the German occupiers ran deep, anti-Nazism did not necessarily generate aid for Jews. The Nazis portrayed the Jews as carriers of contagion, as criminals, or as "Bolshevik" agents anxious to subvert European society. The Nazis further discouraged rescue by threatening severe penalties for those caught helping Jews.
Copyright © United States Holocaust Memorial Museum, Washington, DC
Encyclopedia Last Updated: May 11, 2012