World War II in Europe — Photograph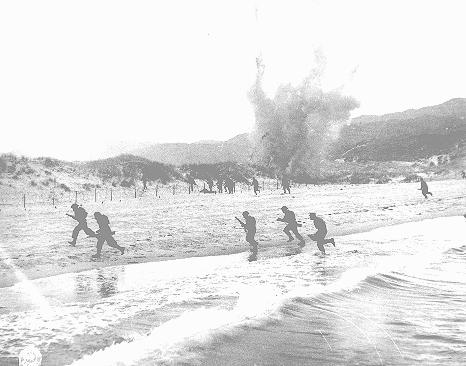 British troops land on the beaches of Normandy on D-Day, the beginning of the Allied invasion of France to establish a second front against German forces in Europe. Normandy, France, June 6, 1944.
— US Holocaust Memorial Museum
---
Related Articles:
---
Related Holocaust Encyclopedia Articles:
Copyright © United States Holocaust Memorial Museum, Washington, D.C.