Nazi Propaganda and Censorship — Photograph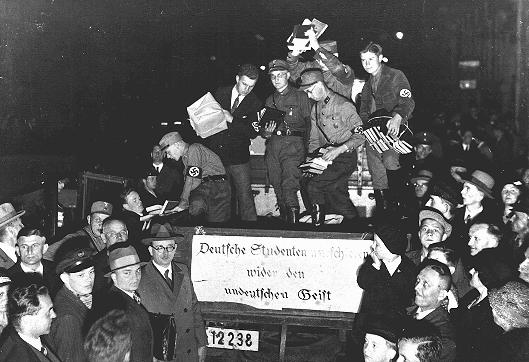 Students and members of the SA unload books deemed "un-German" during the book burning in Berlin. The banner reads: "German students march against the un-German spirit." Berlin, Germany, May 10, 1933.
— National Archives and Records Administration, College Park, Md.
Copyright © United States Holocaust Memorial Museum, Washington, D.C.