Photograph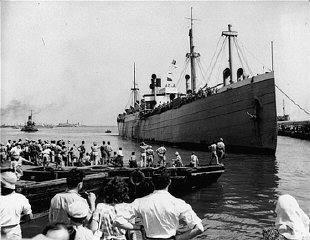 The Jewish refugee ship "Pan-York," carrying new citizens to the recently established state of Israel, docks at Haifa. The ship sailed from southern Europe to Israel, via Cyprus. Haifa, Israel, July 9, 1948.
— National Archives and Records Administration, College Park, Md.
Copyright © United States Holocaust Memorial Museum, Washington, D.C.