Photograph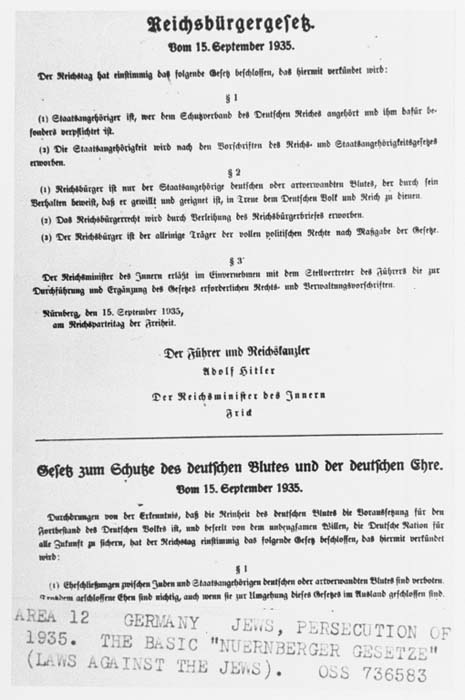 Samples of the Nuremberg Race Laws (the Reich Citizenship Law and the Law for the Protection of German Blood and Honor). Germany, September 15, 1935.
— National Archives and Records Administration, College Park, Md.
---
Related Articles:
---
Related Holocaust Encyclopedia Articles:
Copyright © United States Holocaust Memorial Museum, Washington, D.C.