Photograph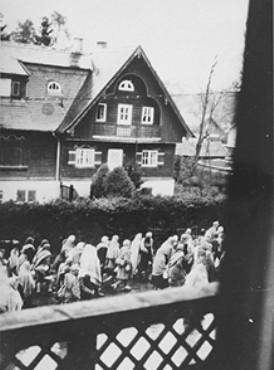 Clandestine photograph, taken by a German civilian, of Dachau concentration camp prisoners on a death march south through a village on the way to Wolfratshausen. Germany, between April 26 and 30, 1945.
— KZ Gedenkstaette Dachau
---
Related Articles:
---
Related Holocaust Encyclopedia Articles:
Copyright © United States Holocaust Memorial Museum, Washington, D.C.